07/06/2017
Waxman Connects Cleveland to Overseas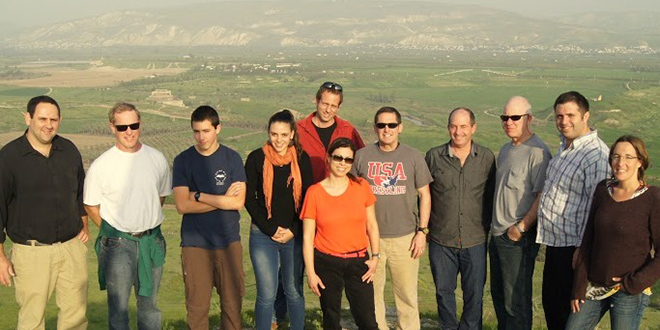 Yasher Koach (job well done) to Neil Waxman!
For the last five years, Waxman was the Chair of the Jewish Federation of Cleveland's Overseas Connections Committee (OCC). He led strategies to build and strengthen the worldwide Jewish community through innovative programming, creating sustainable change and improving Jewish life primarily in Israel and Russia.
"It's been amazing," Waxman said of his time as Chair of OCC. "I've had the opportunity to travel the world and speak on behalf of the Cleveland Jewish community. We're respected around the world. I've thought about it a lot, and it's because of three things – Cleveland is the right size, we're not too big; we have unbelievable lay leaders; and we have a professional staff, which is one of the smartest in the world. Together, these lay leaders and professionals have been able to build consensus in the both the Cleveland Jewish Community and with our partner organizations and partner communities around the world, something that makes us exceptionally unique."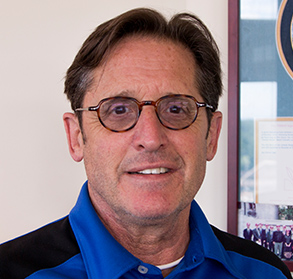 It's the 'connections' piece of his duties that Waxman has taken most to heart. "I love my Federation work; it's the best thing I do, outside of my family. Federation work feeds me; it gives me a lot of satisfaction emotionally, and I get back more than I give. But the OCC is all about connections – and it goes both ways. We have the Bridge to the Future project, a neighborhood revitalization and community development program that Federation and OCC developed in Beit Shean, Israel, Cleveland's sister city. It's moved on to other places around the world – in Sderot, Israel and Cleveland's other sister city, St. Petersburg, Russia. And now, Bridge to the Future has come full circle, helping to revitalize the Superior-St. Clair community of Greater Cleveland."
Waxman has been involved with OCC for almost 20 years, and quickly became interested in Federation's partnership with St. Petersburg for very personal reasons. "This was my chance to help bring back a renewal of Judaism in the region," he said. "I was the first person in my family to step foot in Russia in 100 years. My grandfather and great grandfather had the opportunity to get out; the Jews who were left were underserved and hadn't practiced their religion in 90 years."
Looking to the future, Waxman is confident OCC is closer to the goal of rebuilding Jewish life in St. Petersburg, Beit Shean, and other cities around the world. "It's given me so much satisfaction to do such great work and develop communities on their way to become self-sustaining."
Waxman is handing over the reins of OCC to Lynne M. Cohen, who has been named the new Chair of the Overseas Connections Committee.
For more information on OCC, contact Ilanit Gerblich Kalir at ikalir@jcfcleve.org or 216-593-2815.
---
Related Items