07/24/2020
We Can Emerge Stronger
We are living in a time of extremes – a time when battle lines are redrawn daily and you can only be on one side or the other. Right now, there is no middle ground or nuance for consideration. Extreme times like these are ideal breeding conditions for baseless hatred.
With the arrival of Tisha B'Av next week, we are reminded how dangerous and utterly destructive baseless hatred can be for the Jewish people. Throughout history on this day, the Jewish people have witnessed an almost unfathomable number of horrible events – from the fall of the Temple in Jerusalem to the bombing of the AMIA building in Argentina in modern times. Today, we are seeing an accelerating growth in baseless hatred of Jews, which is seemingly coming from all directions.
As you know, we invest significant resources each year into enhancing the security of our community to help prevent, prepare for, and respond to hate-fueled violence. This year alone, we will spend close to $4 million towards this effort.
At the same time, we know we are not the only community that faces baseless hatred. That is why we are challenging ourselves to understand – and help address – the systemic racism that has confronted people of color, which includes Jews of color, for generations. When one community hurts, all communities suffer. So we must continue to:
Fight all forms of hate. There is no such thing as an inconvenient time to be stronger than hate. We are thankful to our brothers and sisters in the Black and other communities who have recently spoken out against anti-Semitism and we are proud to stand with them in the fight against racism.
Support local police officers. We are committed to maintaining a strong and respectful partnership with local law enforcement. We truly appreciate all they do to keep us safe – and recognize that they are on the frontlines right now.
Care for the Cleveland Jewish community. This is a very difficult time for many among us. The fatigue of uncertainty is compounded by the stress of the unknown. We are here for you. If you or someone you know is in need of assistance, please call Access Jewish Cleveland: 216-292-INFO.
Care for the global Jewish community. We will not turn our backs on our extended family in Israel, St. Petersburg, Russia or any other Jewish community in the world. Though the realities of the COVID-19 pandemic keep us physically apart, our support for them remains unwavering.
Through these and similar acts of support, we can keep our sights set on the good in each other. Only if we work together can we emerge from this cultural, financial, and medical crisis stronger.
Stay safe and stay connected.
Shabbat Shalom,

J. David Heller
Board Chair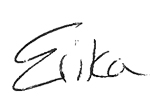 Erika B. Rudin-Luria
President