05/04/2022
What Yom Hazikaron Means to Me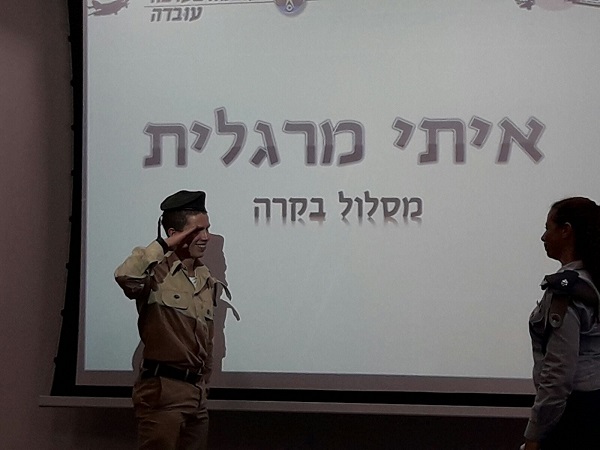 by Itay Margalit, Cleveland Shliach (Israeli Emissary)
When I was asked to write this blog post about Yom Hazikaron and my reflections about it as an Israeli, I was very hesitant. How can I put in words a custom you grow up with since childhood? Will I be able to do justice to the many layers and rituals of Yom Hazikaron? I will try to explain it and paint a picture from my own eyes growing up in Israel.
Once you wake up on Yom Hazikaron, there is a sense of a holy day. Not in religious manner or as a form of celebration, but as a heavy burden. Walking to your car you know exactly what songs will be on the radio - the ones that talk about grief, loss, victims, and heroes. The streets are filled with kids, teenagers, and adults wearing white shirts to honor the day with the "Yizkor" (Remember) sticker on their chest. Everything stops at 11:00 a.m. when a two-minute siren sounds. Highways freeze, ceremonies are officially starting, Israeli channels only show Yom Hazikaron-related content, and the cemeteries are full of families and friends who lost their loved ones.
When I was younger, the commemoration of terror attack victims always related to sports. In elementary school, I remember heading out with my school soccer team every year to play in a tournament in the memory of Orly Ophir,a young talented player that was murdered at the age of 16 in a suicide bombing at an Arab restaurant in Haifa. In middle school, I remember the highlight of the year was winning the school championship in basketball and playing a friendly game against "Hillik's friends." Hillik Sharvit was an alum of the school and was murdered in the Beit Lid suicide bombing.
In high school, I was asked to lead the Yom Hazikaron ceremony in front of the whole school – students, staff, alumni who come in their uniform straight from the base, and the families of those who lost their lives and attended the school. I will never forget how terrified I was reading at the ceremony, not because of the Yizkor prayer or any of the texts or poems, but for reading the list of names of the ones who were killed. I remember the teacher who was conducting the ceremony telling me "Every year, I am approached by at least one family member crying because their loved one's name was read wrong out loud." This is how important it was for those families.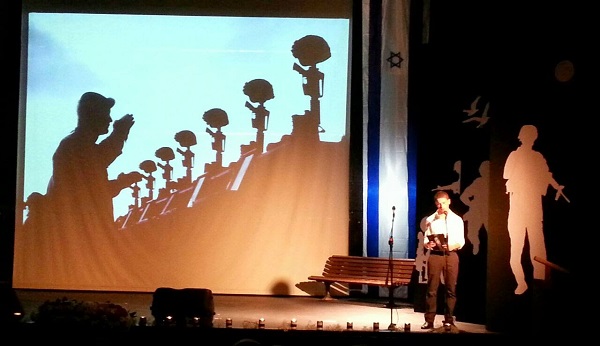 During every year of my army service, unrelated to my work as a commander at the air traffic control course, I needed to stand next to a grave during Yom Hazikaron - whether the family is there or not - so everyone would get the honor they deserve. When I was coordinating a pre-army program for lone soldiers, my manager named the program after his friend Hanan Barak, who was killed in his tank by Hamas terrorists.
The Yom Hazikaron day and the commemoration ceremony impacts you differently at every stage of life. This year I was honored to be at our annual Ratzim Lezichram program and at our community Yom Hazikaron ceremony. This was my first time experiencing all of this outside of Israel, and it was so special to experience it with my new friends in Cleveland.