02/26/2018
What's in my Suitcase: Birthright Edition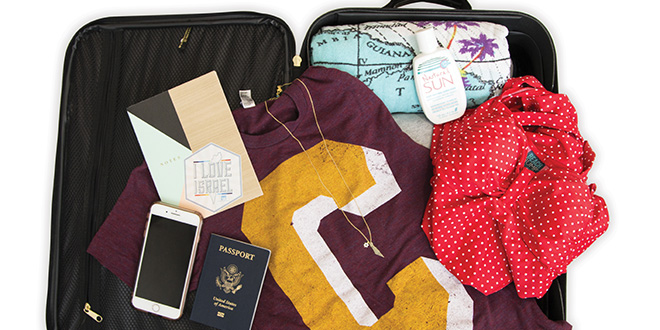 ---
What is Birthright? It's a free 10-day trip to explore Israel's most remarkable tourist destinations and beyond with fellow 22-26 year olds. Cleveland even has our very own trip!
Now is the time (and it's your birthright) to connect to your Jewish roots. Check out some suggested packing items from past participants that will explain why this trip is the one for you!
Journal
I'm never going to get an opportunity again to go on a FREE 10-day trip to Israel, so I want to make sure I jot down all my experiences.
Camera/Phone
Israel is absolutely beautiful, so I'm making sure to capture every moment while I'm here!
Passport
I'm adding another stamp and more memories as I travel the world with fellow Jewish Clevelanders.
Sunscreen
From hiking Masada to tubing in the Jordan River - sunscreen is always a must in Israel.
Star of David Necklace
It has been so powerful to be in Israel and connect with my Jewish roots.
Cleveland Pride Shirt
I'm showing off my Cleveland pride across Israel and in Cleveland's sister city of Beit Shean, where they wanted to shake my hand because they saw I was from Cleveland,
---
---
Related Items