10/21/2016
What's Jewish About Baseball?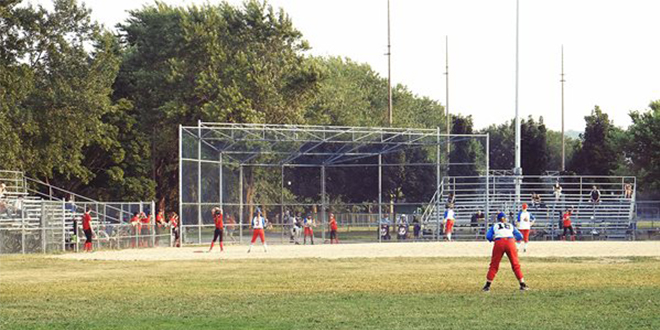 Republished with permission from PJ Library.
Judaism has a lot of interesting connections to baseball. Jewish people have been involved in many aspects of major league baseball since its founding. Players like Hank Greenberg and Sandy Koufax put their religion front and center by refusing to play games on Yom Kippur. Jewish people have been coaches, agents, players, commentators, and of course, fans. Some believe that baseball played a major role in giving visibility to Jewish people and countering anti-Semitism in the early part of the 20th century. The documentary Jews and Baseball: An American Love Story examines the connections between Jewish people and baseball in great detail – you can watch the trailer below:
Team sports like baseball are also a wonderful way to learn about dibbuk chaverim or the value of friendship, teamwork, and cooperating with others.
Here are some fun activities to do with the baseball fans (and fans to be) in your house.
Go to a game together
It doesn't matter whether you hit the major leagues, the local high school, or cheer on friends at little league – gather up the family and head out to a game. If baseball season hasn't started yet, set up a game with family in a backyard or a park. If you don't have an outdoor space, hit the batting cages. Keep score together or work through a baseball game scavenger hunt over the innings. Both of these activities develop memorization skills, sharpen math learning, and help kids pay attention to detail.
Play "500"
There are a few variations on this classic little league drill. This game builds hand-eye coordination for kids learning to catch while encouraging math skills building as well. To play, have kids spread out across the yard. Throw a ball up in the air and yell out a number, the players will have to race to try to catch it. For example, if you yell "Ten!" and a player catches the ball, they've earned ten points. The first player to reach 500 points is the winner.
Cook Up Some Peanuts & Cracker Jacks
We know that kids love being in the kitchen, so why not make up some of your own game day snacks together. Making recipes together encourages reading and helps build those math skills. Think outside the box and create some of your own spins on classics gameday treats like cracker jacks, hot dogs, cotton candy, and snow cones.
Make Your Own Jerseys & Pennants
Do you have some old tshirts lying around? Spend a rainy day turning them into your very own jerseys or pennants. You can decorate your shirts with fabric paint, iron on logos, or felt letters. When you upcycle your old clothes into new items, you're practicing the Jewish value of bal taschit too!
And of course we'll always recommend that you read a story!
Want to learn more about the history of Jews and baseball? Read Forget Peanuts and Cracker Jack. What Jews Love About Baseball Is Jewish Players from Tablet Magazine and Jews & Baseball from My Jewish Learning.
---
Related Items