03/01/2017
Why We Love Jewish Community Housing
Featured Volunteer Opportunity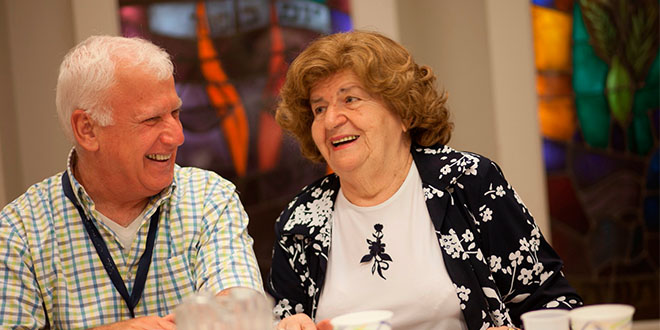 Imagine living in the US without the ability to understand or speak the English language. That is what some of our Russian Jewish community members face every day. Jewish Community Housing, a Federation-supported program, provides low income independent living to seniors 62+ and younger individuals with disabilities. They also make available activities and individual learning opportunities for adult Russian-Jewish immigrants, who have a desire to improve their conversational English.
Join us in supporting Jewish Community Housing, our featured volunteer organization for the month of April:
Help Elderly Russian Community Members Improve their Conversational English
Enjoy this once-a-week opportunity getting to know these motivated learners at the Warrensville Center Apartments (15000 Warrensville Center Road, S. Euclid). Previous formal ESL training is not required.
Information Meeting with Julia Sosnovsky, Social Service Coordinator and JFSA Case Manager:
For more volunteer opportunities with Jewish Community Housing or other organizations, contact Susan Hyman at 216-293-2887 or shyman@jcfcleve.org.
---
Related Items