08/11/2017
Why We Love True2U
Featured Volunteer Opportunity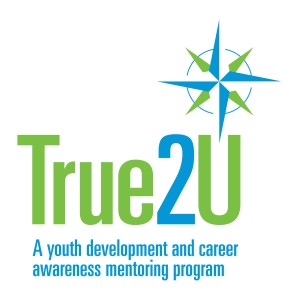 Do you remember that year before entering high school? It's daunting, especially if you feel alone, confused, and unsure of where the next four years will take you. Developmentally, eighth grade students are exploring issues of personal identity and discovering their unique interests, attributes and skills.
The True2U program inspires and prepares 8th graders in Greater Cleveland to reach their potential and contribute to their community. The Jewish Federation of Cleveland continues to have a long-standing relationship within the Greater Cleveland community. As a mentoring and career-awareness program, True2U assists students in the Cleveland Metropolitan School District (CMSD) for the transition from middle school to high school by acknowledging their strengths, developing personal and career goals, preserving optimism, and staying on the path to graduation and a fulfilling future.
Student Mentor, True2U:
Along with assistance from a CMSD teacher and a mentor partner, Student Mentors will help groups of 10-12 students on education, their potential career options, and personal goals. Students are supported in creating their own personal success guide mapping what they want to do with their lives.
Location:
The groups meet at multiple CMSD schools for 3 hours/month.
Registration deadline:
August 23, 2017
Volunteers must participate in a mentor orientation session prior to beginning.
For more information about volunteering with True2U or other organizations, contact Susan Hyman at 216-293-2887 or shyman@jcfcleve.org.
---
Related Items