06/29/2018
Why We Volunteer with Empowering Youth Exploring Justice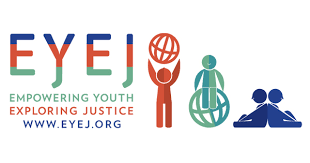 One of the missions of the Jewish Federation of Cleveland is to Leave No One Behind. That is the same message of Empowering Youth Exploring Justice (EYEJ) – to empower and amplify the voices of teens and pre-teens by bridging them with diverse individuals to engage in interactive discussions centered around social justice.
EYEJ believes that education comes in many forms. Similar to Federation's Public Education Initiative (PEI) mentoring and tutoring program, EYEJ teaches children to be strong and secure internally and externally. The mentors and volunteers teach them more effective ways to express themselves with coaching and real face to face conversations. They also bring in speakers of all backgrounds, ages, ethnicities, and job types who discuss various topics having to do with values and self-confidence with an overarching focus of social justice.
As a volunteer, you have the opportunity to speak to these youth as a Discussions Series Speaker or EYEJ Coordinator by helping to facilitate the Discussion Series Session and supporting the speakers, and/or leading a role play game.
VOLUNTEER OPPORTUNITY: Be a Positive Role Model for At-Risk Students by Being a Speaker or Coordinator for EYEJ's Discussion Series

Be a Volunteer Speaker: For just one hour a week, you can uplift spirits and have an engaging conversation with amazing kids from the community.

Be a Coordinator: Help the discussion series flow by distributing and collecting all paperwork that needs to be completed by the students, supports, the speakers, helps with activities, and helps students that may need additional assistance during the discussion series.
A customized curriculum to help develop social, emotional learning for at-risk students will be provided to volunteers along with training.
Registration deadline:
July 20
For more information about volunteering with Empowering Youth Exploring Justice or other organizations, contact Susan Hyman at 216-293-2887 or shyman@jcfcleve.org.
---
Related Items