09/26/2018
Why We Volunteer with Kosher Food Pantry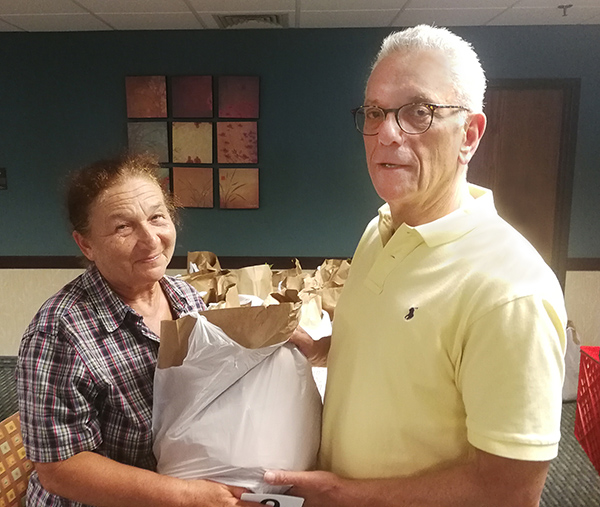 The Kosher Food Pantry's motto is "Tikun Olam (repairing the world) begins here." A small army of volunteers recognize that even in a good economy there are still too many of our neighbors struggling to put food on the table. One of the Jewish Federation of Cleveland's priority is to Care for One Another.
As a volunteer at the Kosher Food Pantry, you will see first-hand how together we can care for more the 4,000 people that need help each month – especially ones who cannot leave their home. Many in this population have debilitating medical issues, or are homebound, and would have difficulty paying for their medications if it weren't for the assistance of the Kosher Food Pantry. Others are families with children who are struggling to purchase produce and other staples due to underemployment, illness, or other issues.
The rewards to the recipients and to the volunteer can be beyond what you ever could imagine. You are able to touch people's hearts in a different, but also meaningful way. It's a blessing to have this opportunity to help people in need, and to make deeply personal connections with some wonderful people.
VOLUNTEER OPPORTUNITIES INCLUDE:.
Packing bags for delivery
Delivering food to Jewish Cleveland's most vulnerable residents
Computer data entry
Office support
Food solicitation
Volunteer opportunities with the Kosher Food Pantry are available almost every day of the week.
For more information about volunteering with the Kosher Food Pantry or other organizations, contact Susan Hyman at 216-593-2887 or shyman@jcfcleve.org.
---
Related Items