03/22/2018
Why We Volunteer with 'Youth Opportunities Unlimited'
Featured Volunteer Opportunity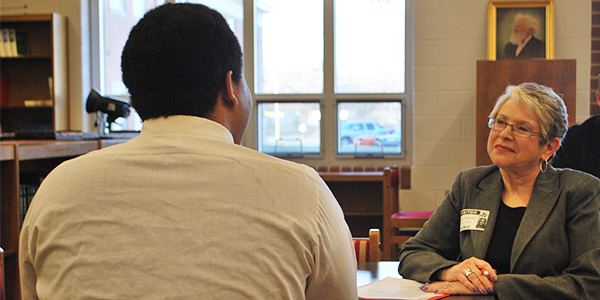 One of the missions of the Federation is to "we aspire to leave no one behind." That is the same message of Youth Opportunities Unlimited (Y.O.U.) – to help disadvantaged youth, born into poverty, develop the skills and abilities required to succeed in school and work so that they may realize their dreams, potential, and success at a job or entrepreneurship.
Y.O.U is a nonprofit workforce development organization based in Cleveland that serves teens and young adults ages 14-24 living in Cuyahoga, Lorain, and Lake Counties. Many of their clients have faced barriers that prevented them from graduating high school on time. Since it was launched in 1982, Y.O.U. has served about 200,000 youth.
As a Y.O.U volunteer, you can help empower these young adults to transform their lives through the most direct and cost-effective route – staying in high school and earning a diploma. As a mentor, you are helping them explore potential career paths and understand how education can help them achieve their goals. Mentors provide much-needed encouragement, as well as hands-on help through the process of applying to college and obtaining the financial aid they need to attend.
Volunteers Needed to Judge the ECITY High School Entrepreneurship Competition in Cleveland Metropolitan School District
Registration deadline:
April 5, 2018
For more information about volunteering with Y.O.U. or other organizations, contact Susan Hyman at 216-293-2887 or shyman@jcfcleve.org.
---
Related Items