10/21/2016
Women Changing Philanthropy
Women Are Changing the Face of Philanthropy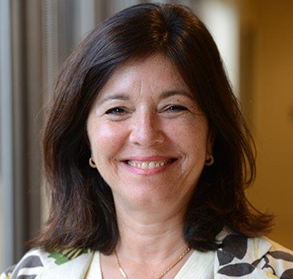 Elizabeth D. Klein | SPECIAL TO THE CJN
Article reprinted with permission from Cleveland Jewish News.
If you are like me – Jewish, female, and a baby boomer – you are part of a growing group of women philanthropists transforming the Jewish world.
A recent five-year survey conducted by Key Private Bank confirmed that 52 percent of their female high-net-worth clients are increasing their participation in financial dialogues and philanthropic decision-making. So while goals and strategies for giving or individual means may differ, collectively, women are leading and connecting through shared understanding and commitment, and realizing our potential to have a deep impact on the world, one life at a time.
According to 2001 data from the IRS, the most recent available, about 21 percent of women left charitable bequests, compared with only 12.8 percent of male decedents. Although men occupy the majority of leadership roles, when it comes to philanthropy, it appears that women are more charitable. Because of the direct correlation between engagement and philanthropy, active leaders are more likely to respond philanthropically. And, the increasing numbers of female philanthropists are influencing organizations to expand leadership opportunities for women. As a result, the landscape of philanthropy is changing in fundamental, and quite possibly permanent ways.
So how does this desire to be philanthropic translate into a gift that reflects values, beliefs and goals? Regardless of net worth, we will likely turn to our professional advisors to help charitable wishes become reality. Knowing that nearly 84 percent of women change financial advisers after becoming widowed, or divorced, many professional advisors are paying closer attention to engaging us now.
What does this look like? Advisers are ensuring we are at the table by scheduling meetings that include us, and working with us so that our interests in the process are encouraged and included. The impact of women's involvement in group decision-making processes can best be understood through a recent report, published in Forbes Magazine, revealing that companies with the highest share of women in executive positions outperform companies with few or no women. The same can be said for the impact of diverse thought in familial philanthropic conversations.
We are facing unprecedented challenges across the Jewish world. We, as women, are in a unique position to tackle those challenges and make a tremendous impact on the lives of so many that have so little. I am humbled to count myself part of this philanthropic movement, and am in awe of the dollars we have contributed – and will continue to do so for generations to come.
Elizabeth D. Klein is a senior development officer at the Jewish Federation of Cleveland in Beachwood.