06/18/2014
New York is Great, but Cleveland Feels like Home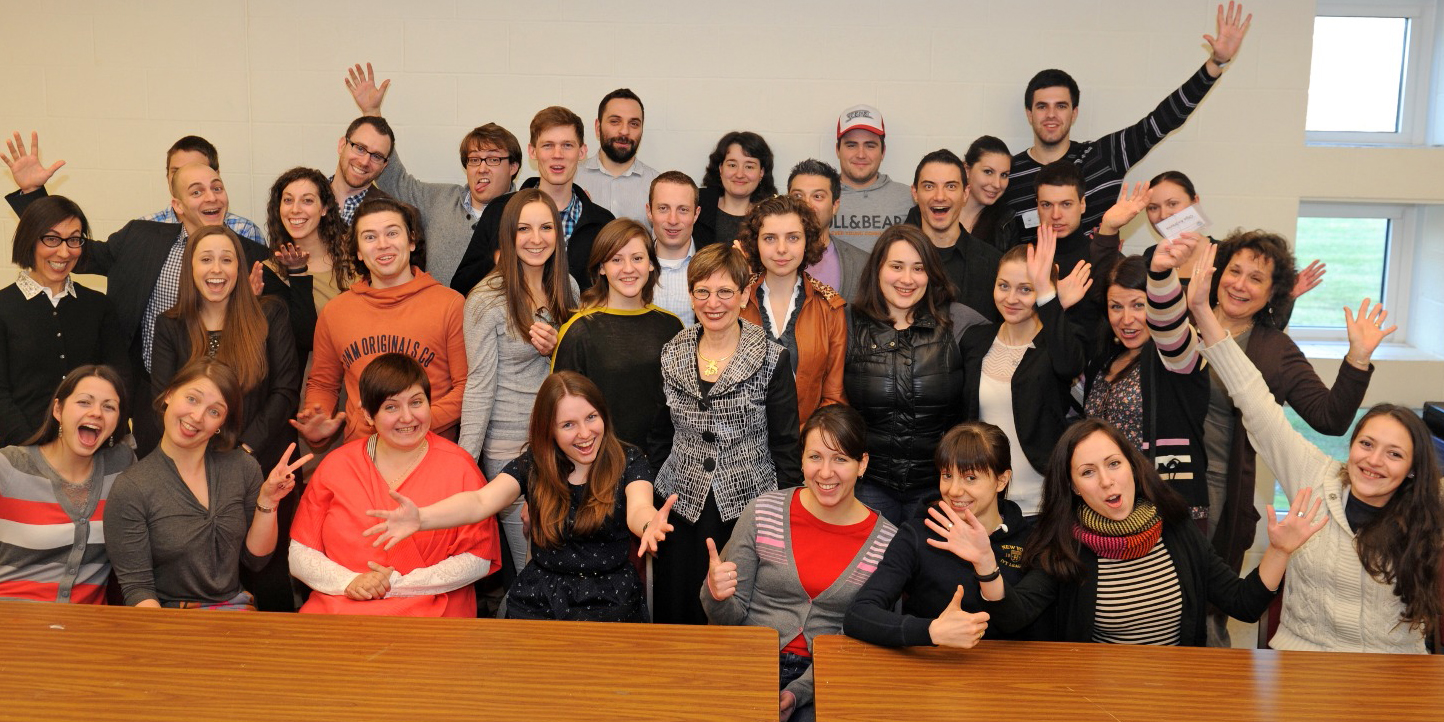 by Julie Jaslow Auerbach
Senior Associate,  International Operations
Jewish Federation of Cleveland
In the week before Pesach (Passover), when many of us were cleaning and cooking in preparation for this Festival of Freedom, 21 Lehava leadership program participants and four staff members from St. Petersburg, Russia visited our community. Raised on informal Jewish education activities and Birthright experiences, they came to learn about our Jewish community, in preparation of becoming their own self-sustaining Jewish community.
After experiencing both Cleveland and New York City while visiting the U.S., here's what one participant had to say: "New York is great, but it is Cleveland that felt like one family, and without our Cleveland experience we would not have understood what an active Jewish community could be like."
The Lehava work group chaired by Karen Rutman-Weiss shared several events with YLD leadership, beginning with a dinner reception at the home of Becky and David Heller. Previously uninvolved young Russian Jews connected with the visiting young Russians at an "after-party" at Restaurant Europa. A special event held on Lehava's final night in Cleveland in partnership with Moishe House and chaired by Ben Becker brought together 60 young adults from Cleveland and St. Petersburg for a lively evening of informal conversation about life here and in Russia. YLD Board members participated at events throughout the three-and-a-half day visit.
Members of our community, from Russian-speaking Jews to Campaign leadership, hosted these young people. The group had these words to say for their hosts: "Thank you for all your support. The time I spent in Cleveland was the living proof of 'Kol Israel.' In my life it was the first such experience – and I will never underestimate it."