03/12/2015
Israel's Independence Day Celebration
Yom Ha'atzmaut
Concert Registration Now Closed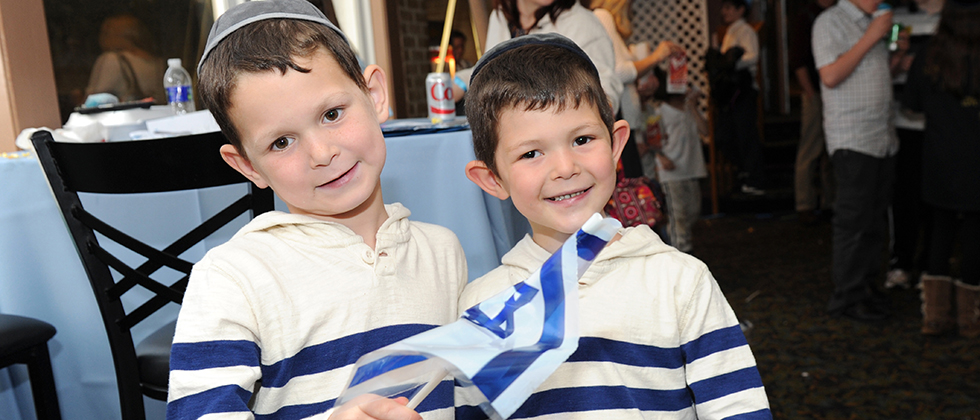 Celebrate Israel's Independence Day on April 23 with The Idan Raichel Project in concert!
Join us for a family-friendly, fun-filled evening at our largest annual community event.
Enjoy kids activities, such as:

Play with sand in bottles to learn about geography
Create flower pots to learn about vegetation in Israel
Make creative jewelry pieces
Create a recipe book
Take pictures in the photo booth
Balloon Twister
Airbrush Artist

Drum Circle
Q & A session with IDF soldiers visiting from Israel
Israeli Dance
Nosh on Delicious Kosher Foods for Sale
Tour the shuk (Israeli marketplace)
Shop for hand-made jewelry, exotic spices, and more
Live music with Yiddishe Cup Klezmer Band from 5:30 – 7:30 p.m.
Dance with DanceIsraeli! from 5:30 – 7:30 p.m.
Check out the Blue & White Party, the Israel Independence Day Celebration for Clevelanders in their 20s and 30s. Learn More & Register.
Plus, dance to live music at the concert. Limited guaranteed seating for the concert is available online. Reserve your seats today! Learn more about the concert.
Please note: No entry with large backpacks or purses. Parking is limited so please consider carpooling. The venue is not stroller friendly.
The Breakdown
Thursday, April 23, 2015
5 Iyar 5775
5:30 p.m. Activities
7:30 p.m. Concert Doors Open
8:00 p.m. Concert
Park Synagogue Main
3300 Mayfield Heights Road
Cleveland Heights, OH
Free and open to the community
No entry with large backpacks or purses.
Event Chairs
Cindy and Michael Attias,
Donell and Scott Newman
Event Vice Chairs
Sandy and Steve Laserson
Board Chair
Reneé Chelm
President
Stephen H. Hoffman
A few great moments captured from 2014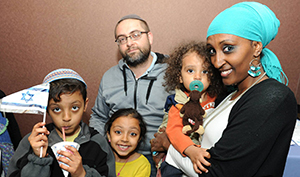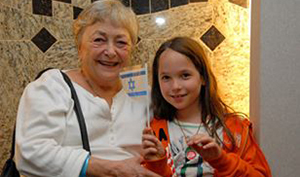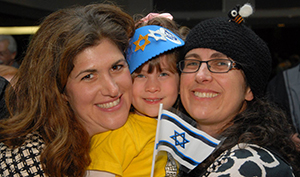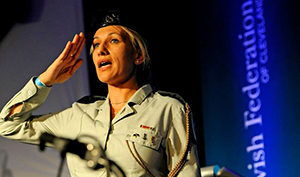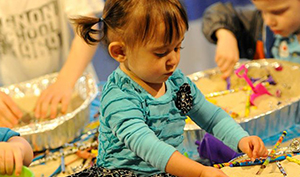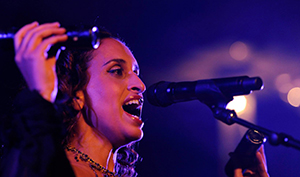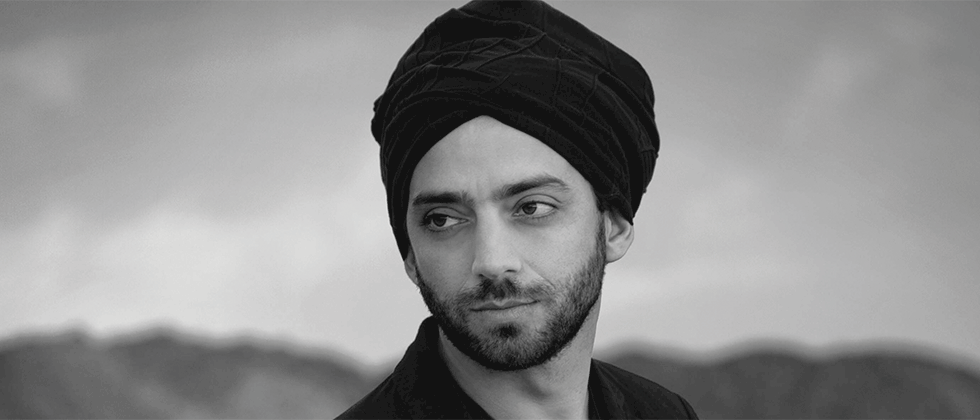 The Idan Raichel Project
Producer, keyboardist, and composer Idan Raichel has become a global music icon since the unveiling of The Idan Raichel Project, a multi-ethnic tour de force that changed the face of Israeli popular music. The Project enchants audiences with entrancing fusions sung in Hebrew, Arabic, and Ethiopian languages. Raichel has collaborated with over 95 celebrated artists from around the world.
Vendors
Tour the shuk (Israeli marketplace) and shop for hand-made jewelry, exotic spices, and more. A list of vendors is currently in formation.
Kosher Options for Purchase
Sababa
Jerusalem Grill
Ellie's
Contempo Cuisine

Israeli Marketplace Vendors
ORNAT Israeli jewelry
Treasures Gift Shop
Ten Thousand Villages
Etti Berkman One of a Kind

Sponsors
Yom Ha'atzmaut is made possible by the support of our sponsors, local synagogues, agencies, and organizations.
@Akiva
The Agnon School
AIPAC
AJC Cleveland
American Friends of Magen David Adom
Anshe Chesed Fairmount Temple
Anti-Defamation League
BBYO
Bellefaire JCB
Beth Israel - The West Temple
B'nai Jeshurun Congregation
B'nai Jeshurun Sisterhood
Chaverim of Cleveland
Cleveland Hillel Foundation
Congregation Kol Chadash
Congregation Shaarey Tikvah
Dave's Supermarkets
Friends of the IDF
Fuchs Mizrachi School
The Greater Cleveland Board of Rabbis
Gross Schechter Day School
Hebrew Academy of Cleveland
Hebrew Free Loan Association
Hebrew Shelter Home
Hillel at Kent State University
Israel Bonds
Jewish Education Center of Cleveland
Jewish Family Service Association
Jewish Genealogy Society of Cleveland
Jewish National Fund
Kol HaLev: Cleveland's Reconstructionist Jewish Community
Maltz Museum of Jewish Heritage
Mandel Jewish Community Center of Cleveland
Menorah Park Center for Senior Living
Montefiore and the Weils
NA'AMAT USA
Naale Elite Academy
National Council of Jewish Women / Cleveland Section
Oheb Zedek – Cedar Sinai Synagogue
ORT America – Northeast Ohio Region
Republican Jewish Coalition – Cleveland Chapter
Peter and Aliki Rzepka
The Shul: Cleveland's Outreach Synagogue
Suburban Temple – Kol Ami
Temple B'nai Abraham
Temple Emanu El
Temple Israel Ner Tamid
The Temple - Tifereth Israel
Ten Thousand Villages
United Synagogue Youth - USY
The Federation is grateful for the sponsorship of:
---
Related Events: