04/29/2022
Yom Ha'atzmaut Returns In Person at TTTI, Maltz Museum
COURTNEY BYRNES | STAFF REPORTER
Article reprinted with permission from Cleveland Jewish News
The Jewish Federation of Cleveland will celebrate Israel's 74th Independence Day with Yom Ha'atzmaut May 5 outside at the Maltz Museum of Jewish Heritage and The Temple-Tifereth Israel, both in Beachwood.
The celebration, which in the past has been held at Landerhaven in Mayfield Heights to welcome over 1,000 attendees and last year introduced a hybrid, drive-in model at Corporate College East in Warrensville Heights and on Zoom, will include festivities for the whole family.
"With what is going on in the world with all the uncertainty here and Ukraine, just having a place like Israel as a home for Jewish people is just a tremendous asset that we should be celebrating and to be able to do it together and in person is really exciting," Adam Gimbel, co-chair of the event with his wife, Shelley, told the Cleveland Jewish News April 25.
Zachary and Shelby Siegal, residents of Pepper Pike and members of Park Synagogue in Cleveland Heights and Pepper Pike, are also co-chairs of the event.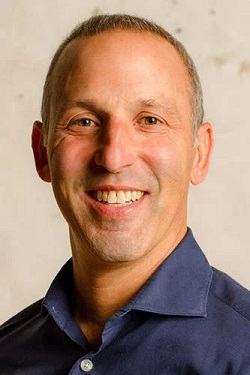 "We're excited for the community to get together for a celebration, and we look forward to welcoming everybody and seeing everybody and having a good time," Zachary Siegal told the CJN April 26.
The carnival to celebrate Israel's Independence Day will feature top Israeli hits performed in Hebrew by Israeli band, IsraBand, and activities like inflatable climbing walls, a story walk, glitter art tattooing, arts and crafts and carnival games. There will be an upcycling station for attendees to create their own blue and white spirit wear and a shuk with Israeli jewelry and art presented by the museum and Tifereth Israel.
"Then we're also going to have a raffle for the first 300 attendees with prizes including a week at the JCC's Ainsfield Day Camp," said Gimbel, a Shaker Heights resident and member of The Temple-Tifereth Israel, adding that winners must be at least 18 years old.
The weather forecast will continue to be monitored for the outdoor celebration and, if necessary, the festivities will move inside Tifereth-Israel.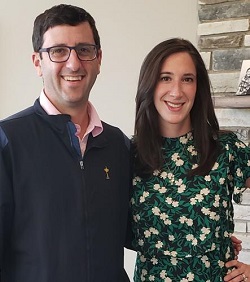 On top of the music and activities, there will be food and drinks, stilt walkers and jugglers.
"We think it's really going to be a big carnival atmosphere and should have something for everybody no matter what your age is," Siegal said.
While the federation celebrates in Beachwood, Israel's Independence Day will be recognized throughout the community as Terminal Tower in Cleveland will be lit up with the colors of the Israeli flag.
"The Terminal Tower downtown, while it's separate from this, they're going to light up in blue and white colors on May 4 so that the whole city can celebrate Israeli Independence Day," Gimbel said. "So we want to acknowledge that Ha'atzmaut isn't just this particular event, it's community-wide and everybody should be celebrating in it."
If You Go
WHAT: Jewish Federation of Cleveland Yom Ha'atzmaut celebration
WHERE: Maltz Museum of Jewish Heritage and The Temple-Tifereth Israel, 26000 Shaker Blvd. in Beachwood
WHEN: 6 p.m. May 5
REGISTER: Free and open to the community. Registration is required. To register, visit jewishcleveland.org/israel74.