09/10/2015
Young Leaders Support Israel on Campus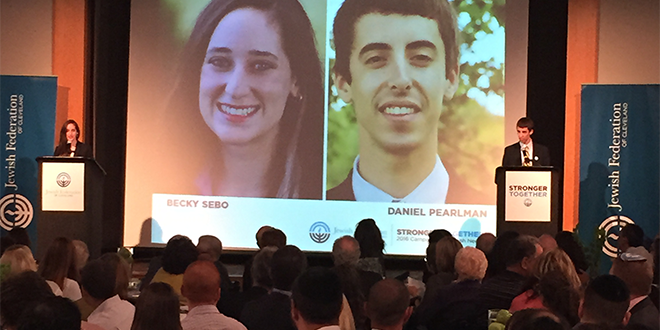 Becky and Daniel are two of Jewish Cleveland's emerging leaders, who are standing up and speaking out for the Jewish people and the State of Israel. Our community has a lot to be proud of. We are building Jewish identity and it's more important than ever.
In the last year, anti-Israel movements on college campuses increased by 31%, according to the Israel on Campus Coalition. And that's just one reason why, in the last year we helped send 45,000 young adults like Becky and Daniel – from across the country and around the globe – to Israel. These young people are the voice of the next generation and we are invested in them.
Watch the video to hear their remarkable stories told at the 2016 Campaign for Jewish Needs Launch Event.
We can't do it without your support. Please join us, as we aspire to leave no community member behind, in Cleveland, Israel, and 70 countries around the globe. Donate today.
---
Related Items