04/15/2015
2015 Irene Zehman Award Winners
Prestigious Volunteer Award Given to The Gathering Place "Terrific Trio"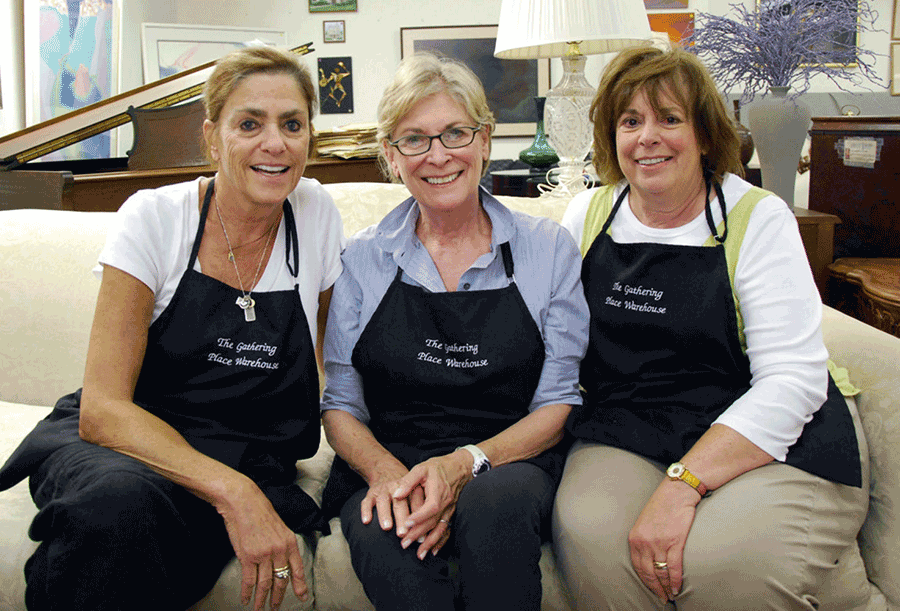 CLEVELAND – For more than 35 years, the Jewish Federation of Cleveland's Irene Zehman Award has recognized women who demonstrate the highest ideals and practices of volunteer service. This year, the award goes to the "Terrific Trio" of The Gathering Place – Margo Roth of Cleveland, Ellen Neye of Mayfield Heights, and Marcia Schumann of Pepper Pike. These hardworking volunteers will be honored at the Federation Women's Spring Luncheon on May 21.
The "Terrific Trio" captures the spirit and embodies the legacy of Irene Zehman according to Zehman's granddaughter, Charna Sherman, who said, "At the same time they help cancer victims, they help the community repurpose what we no longer need, but others do."
Margo, Ellen, and Marcia have been driving forces behind The Gathering Place Warehouse for over 15 years, helping raise more than 1 million dollars. The Warehouse sells donated furniture, artwork, jewelry, and more to support the work of The Gathering Place, a non-profit organization offering free programs and services to individuals and families touched by cancer.
"It has been an honor and a privilege to have had Margo, Ellen and Marcia as integral members of our caring community of volunteers," said Eileen Saffran, Founder and CEO of The Gathering Place. "They are women who have made a tremendous impact on our ability to provide all of our programs and services free of charge for those touched by cancer; have done so with tremendous passion and depth of commitment and are remarkable in the compassion they exude in their volunteerism."
In addition to the presentation of the Irene Zehman Award, the Women's Spring Luncheon will feature remarks by Marne Levine, Chief Operating Officer of Instagram, Inc. and former Vice President of Global Public Policy for Facebook. Luncheon attendees will have the opportunity to donate camp supplies to Jewish children in day and overnight camp experiences. The luncheon is an annual event for Federation Women's Philanthropy that attracts over 600 diverse women.
For more information or to register for the Women's Spring Luncheon, please visit www.jewishcleveland.org or contact Lisa Hacker at 216-593-2792 or lhacker@jcfcleve.org.
---
Related Items