About Us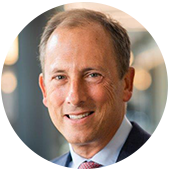 Meet J. David Heller, Board Chair
The Jewish Federation of Cleveland is the only organization in Cleveland that focuses on the health and vitality of the entire Jewish community. For more than 115 years, the Federation has created the critical scale necessary to drive meaningful social change and provide relief in times of crisis in ways no one person or organization could do alone. As Jewish Cleveland's hub for innovative solutions and collaborative services, the Federation is able to change and improve lives in Cleveland, Israel, and around the world.
Our Top Stories
News that matters to Jewish Cleveland
Upcoming Events
Join the Community!
Our Mission
We promote the well-being of our community, its members, and Jews throughout the world; enhance the continuity, security, and unity of the Jewish community; increase understanding of Jewish values and their application to improve people's lives; encourage our members to fulfill the responsibility of tikkun olam, to make the world a better place; support Israel as a Jewish and democratic state; and promote collective action by individuals and organizations to advance these purposes.
What We Do
We are the voice of the community collective, navigating the present and future needs of our local and global Jewish world with our community, for our community.
1,000+
Over 1,000 Cleveland volunteers help lead decision-making about our local and global community's welfare. They are our lay leaders and they are active in guiding our community's direction.
80,000
Based on our recent population study, there are 80,000 Jewish Clevelanders; and, each one can feel safe knowing that our community collective is here for you in good times or in bad times.
$117 Million
We are one of the largest grant makers in Ohio, we made over 6,600 grants totaling over $117 million to Jewish and general causes in the past year. We are helping make our community stronger.
We provide unwavering support for our local, national and international partner agencies that care for Jews wherever they are―in Cleveland, Israel, and 70 countries around the globe.
Together with our partner agencies we are...
Feeding the hungry
Comforting the sick
Caring for the elderly
Educating Youth
Ensuring a Jewish future
Bridging cultural divides
Supporting Israel
We help people in need during times of crisis, no matter who or where they are.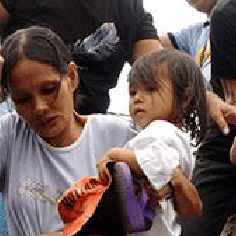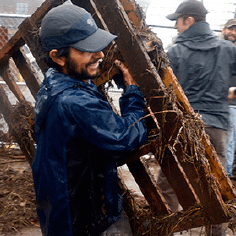 Natural Disasters
Three unforeseen natural disasters shook the lives of thousands at home and overseas in 2013. We were on the ground providing emergency relief efforts and helping save lives. From our endowment fund and individual donations, we contributed $65,000 to support victims of the typhoon in the Philippines, the flooding in Colorado, and the tornado in Oklahoma.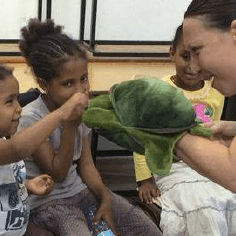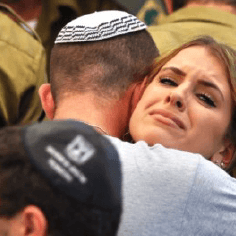 Terror Attacks
5,000+ Israelis were provided respite from rocket attacks during Operation Pillar of Defense in 2012. Partnering with other Federations around the country, we sent $210,000 toward the total $5 million contributed by our national system, ensuring Israelis who were under fire could find relief during a time of terror.
Did you know? 100% of proceeds from emergency fundraising go directly to relief efforts led by our national and international partners.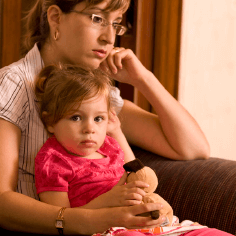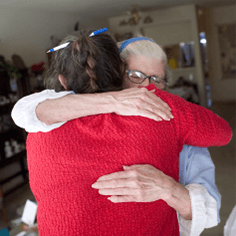 Economic Crisis
$10 million in emergency grants have been provided in times of crisis to assist victims of natural and economic disasters in the United States, Israel, and around the world in the last four decades.
Why We Do It
Our Vision
Our vision is of a thriving Cleveland Jewish community whose members, wherever they are living, embrace the opportunity to learn about and act on the core values of the Jewish people. The Jewish Federation of Cleveland will be regarded as a center of excellence and a resource for all who seek to create and maintain such a community for themselves.
Our Values and Guiding Principles
Traditional Jewish values of justice (tzedek), repair of the world (tikkun olam), acts of loving kindness (gemilut hesed), and Jewish peoplehood (klal yisrael)
Individual and communal responsibility for the well-being of the members of our community
Respect for the individual and for different expressions of Judaism and Jewish life
Commitment to Israel and its people
Commitment to Jewish learning and education
Importance of collective action