Experience Israel in Cleveland
We provide a cross-cultural exchange by inviting Israelis to join us in Cleveland to share their life and culture with us. You can meet them in our schools, synagogues, senior centers, theaters, at special events, and across our entire community.

Immerse yourself in Israeli Arts & Culture
We bring Israeli arts and culture to Cleveland through our Cleveland-Israel Arts Connection, working with the finest local arts organizations and institutions. You can explore the beauty of Israel and Jewish life through dance, music, film, theater, visual art, and literature right here in Cleveland in notable venues such as: Cleveland Museum of Art, Playhouse Square, Severance Hall, and more.
Check out a few highlights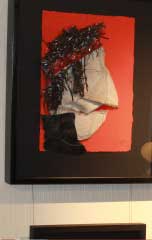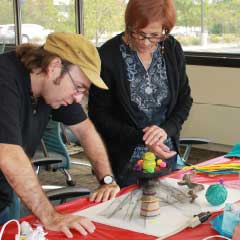 Hanoch Piven: Piven World
A world renowned mixed media artist, best known for celebrity caricatures, Piven joined us in Cleveland for his colorful and witty art exhibit, and delighted us with community workshops.
Did you know?
Our Mandel Building is home to the Roe Green Gallery, which showcases Israeli artists like Hanoch Piven.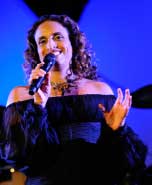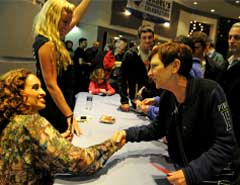 Noa: In Concert
One of Israel's leading international performing artists, Noa, joined us in Cleveland for Yom Ha'atzmaut, to share her sophisticated style of music, a blend of contemporary western pop with Mid-Eastern inflections.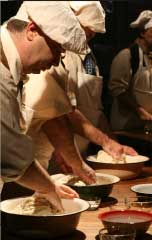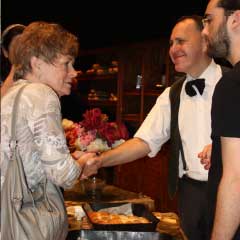 Na Laga'at: Not by Bread Alone
Giving deaf-blind people the opportunity to express themselves, this unique acting troupe promotes tolerance, respect, and co-existence. During the show, actors bake bread and at the end of the show, share it with the audience onstage.

Celebrating Israel
We host a few of Jewish Cleveland's largest community-wide events, including: Yom Ha'zikaron, a day of remembrance, and Yom Ha'atzmaut, Israel's Independence Day. Free and open to the public, our Yom Ha'atzmaut event has grown to draw over 2,000 people annually, featuring international Israeli superstars, like: David Broza and Noa.
A few great moments captured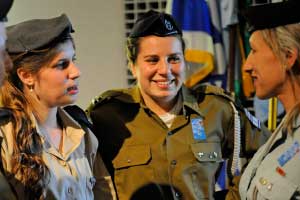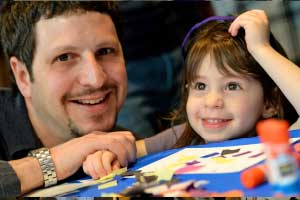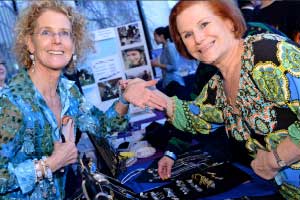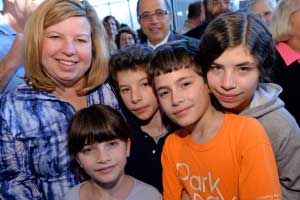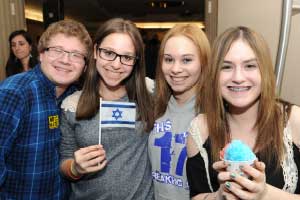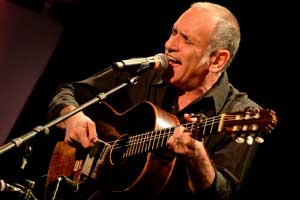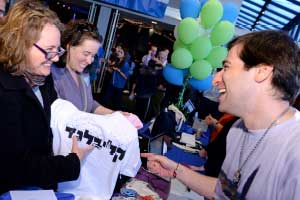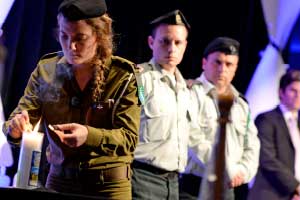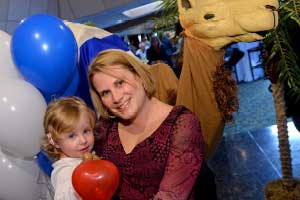 What Israel Means to Cleveland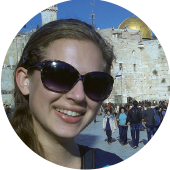 Naomi
"Nowhere else can you hike mountains, swim at a beach, shop at an upscale mall in a city more than one thousand years old, and wish everyone around you a Shabbat Shalom."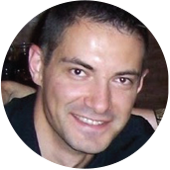 Mikhail
"Israel is an essential part of Jewish identity. Israel is modern day proof that political activism and fighting for what's right works; and, we all need to do it."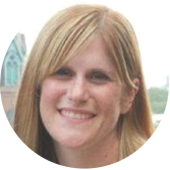 Laura
"When I was in Israel, I was living every second to the fullest. There's something about Israel that reminds you that life is happening right now and you should make the most of every minute."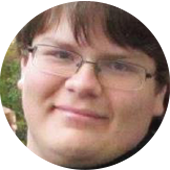 Ben
"To me, Israel is a land of religious prosperity for Judaism, Christianity, and Islam. Israel represents my historical roots as a Jew and should be a land of peace to all faiths."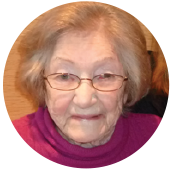 Annie
"Before the Holocaust, we fled Austria but most of my family did not make it. When I heard Israel was declared a state where any Jew could be free, I felt happy. For my family who were killed simply because they were Jewish, I felt happy that now others could live freely."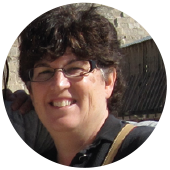 Susan
"Israel is an emotion, one that surfaces when your plane lands and people start to clap, when you pray at the Kotel and people start to cry… Israel is family, both real and historical."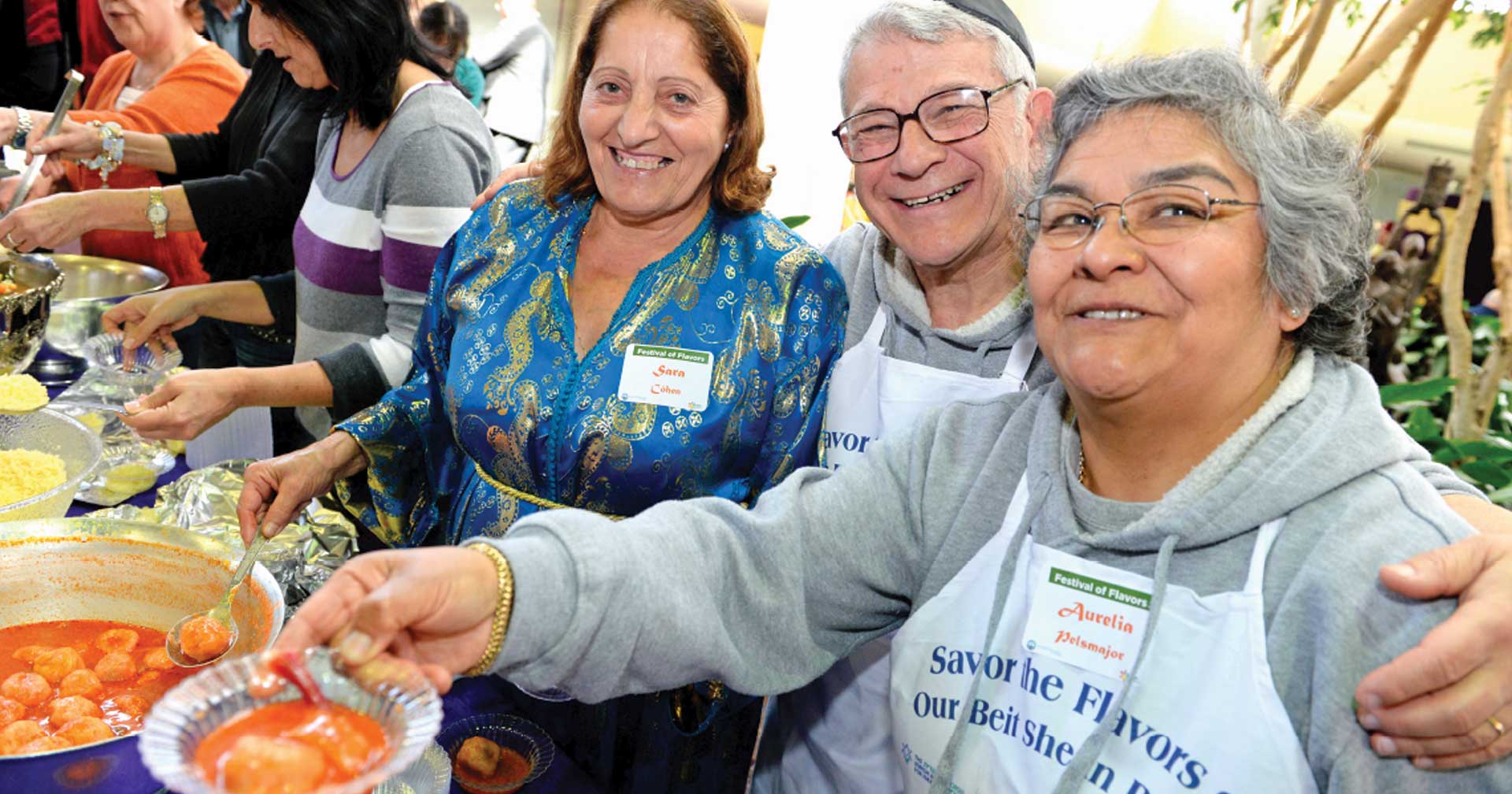 Festival of Flavors: A Taste of Israel at Home in Cleveland
In partnership with our sister city of Beit Shean, we invite Israeli entrepreneurs to join us in Cleveland for a culinary cultural exchange during Festival of Flavors. Clevelanders enjoy lively cooking demos, sampling of Sephardic foods, trying on cultural costumes, singing and dancing to Israeli music, and participating in activities lead by Cleveland's Shin Shin. It's like a taste of Israel in Cleveland.
Meet Dina, Gila, and Sara Culinary Entrepreneurs
"These women bring their beautiful Sephardic culture to us and enrich our lives in Cleveland, while we offer them training that can not access where they live. It's a wonderful relationship for everyone." ―Michal S., Past Event Chair
A few great moments captured