06/19/2015
13 Mitzvot for her 13th Year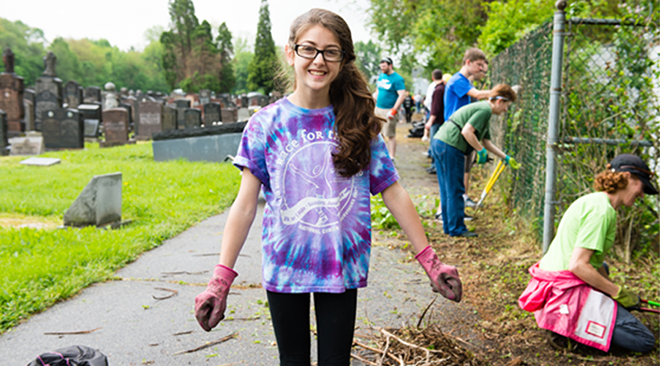 Meet Elana
Hi, my name is Elana. I've been volunteering my whole life. But this year is different. This year, I prepared for my Bat Mitzvah by choosing 13 mini mitzvot (good deeds) to bring me closer to Judaism before my 13th birthday.
One of my mitzvot is cleaning up Jewish cemeteries. For as long as I can remember my parents and grandparents took me to clean up Jewish cemeteries with the Federation. They told me that this is the most important mitzvah because the people buried there cannot repay us for our kindness. Hopefully, one day I will do the same thing with my kids.
Being a volunteer makes me the Jewish person I am.
---
Related Items