11/23/2015
300+ Celebrate Giving at Tzedakah Party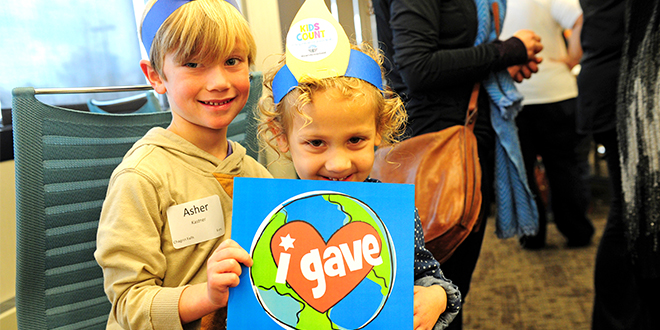 Jewish Cleveland Kids and Families Celebrate Giving at the Tzedakah Party!
Our first snow day of the season didn't stop over 300 little ones and their families from giving thanks, giving back, and giving tzedakah at the Jewish Federation of Cleveland's Tzedakah Party!
In the days leading up to Thanksgiving, Jewish Cleveland kids were invited to help support the Campaign for Jewish Needs, while having fun doing mitzvah crafts, singing their favorite songs, participating in PJ Library® story time, and more.
"During this time when we give thanks, we also give help to others," said Julie Sukert, a PJ Library® Engagement Ambassador, who celebrated the tradition of giving with her daughters among fellow Jewish community members.
Julie is one of three new PJ Library® Engagement Ambassadors, who help connect Jewish families to each other and to Jewish experiences. If you know any families who might be interested, click on their names to get in touch!
We would also like to extend a very special thank you to our Host Committee, all of our adorable guests, and the talented professionals and volunteers from local community agencies who joined us!
These organizations include: Anshe Chesed Fairmount Temple, Gross Schechter Day School, jHUB, J Kids - Young Kids in Cleveland, Jewish Education Center of Cleveland (JECC), Jewish Day Nursery (JDN), Joseph and Florence Mandel Jewish Day School, Mandel JCC, Solon Jewish Preschool, Temple Emanu El, and Yabi Nursery and Child Care.
Share your feedback: take this short Tzedakah Party survey and be entered to win a Starbucks gift card.
With just a few weeks left in the 2016 Campaign for Jewish Needs, now is the time to make a gift that makes a difference. Make a pledge online and help change and save lives around the corner or across the globe.
Click here to learn more about the 2016 Campaign for Jewish Needs and watch this year's inspiring video.
We are #JewishCleveland and we are #StrongerTogetherCLE!
View all the photos from the event on our Jewish Cleveland Facebook Page.
About Jewish Cleveland's PJ Library® Program: Since 2009, PJ Library® has provided free Jewish books to more than 4,400 Cleveland children ages 6 months through 8 years. Register for PJ Library online. In partnership with the Jewish Federation of Cleveland and the Harold Grinspoon Foundation, PJ Library® in Cleveland is generously funded by Mort (of blessed memory) and Iris November in celebration of Debra Ann November's life.
A few moments captured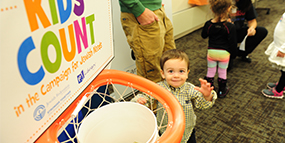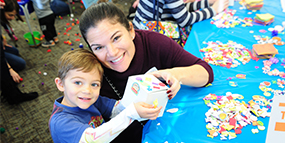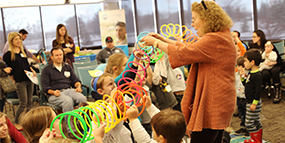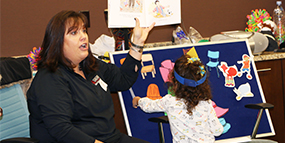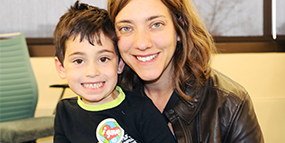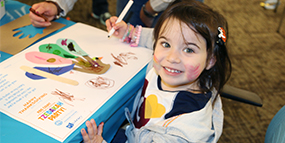 ---
Related Items