12/08/2014
450 Attend 8th Night of Chanukah event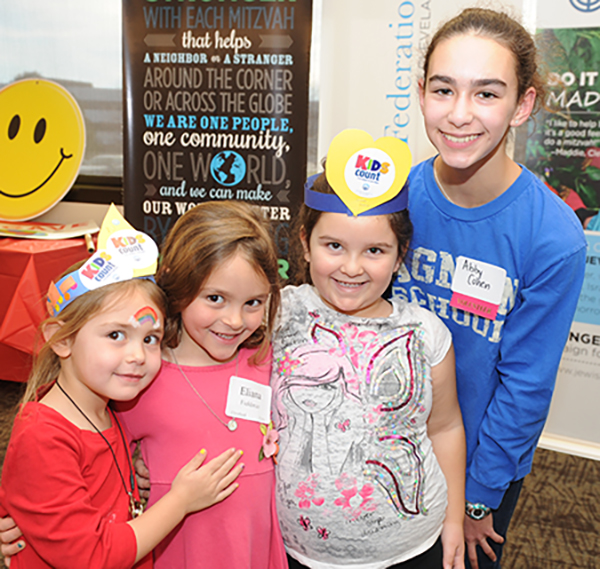 Giving tzedakah. Making mitzvah crafts. Reading PJ Library® stories. Singing along to live music. Marching in a costume parade. And so much more!
The 8th Night of Chanukah event at the Federation's Mandel Building was our best ever, thanks to the hard work of Event Chair Laura Kestin, all 20+ Host Committee members, the most adorable kids and families we've ever seen, plus our super sweet volunteers!
We celebrated the art of giving with 450+ people on Sunday. Our youngest community members saved their pennies, nickels, and dimes to raise over $1,000 for the 2015 Campaign for Jewish Needs! Every one of us makes this world, our world, a better place. Thank you!
Special thanks to more than 25 participating organizations, including: PJ Library story time leaders Tracey Bortz (Gross Schechter Day School) and Aimee Lurie (The Agnon School), musician Maggie Wise, volunteers from the Mandel JCC and NCSY, and a "red carpet" donation from Marshall Carpet One.
Click here to learn more about the Campaign for Jewish Needs. We are #strongertogetherCLE.
View photos from the event on our Jewish Cleveland Facebook page.