01/29/2021
Living in a Dichotomy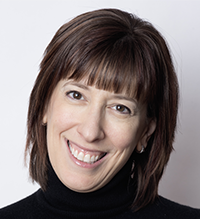 Earlier this week we marked another new year – Tu B'shvat – the new year for trees. This particular new year is to mark the first fruits – the first signs of growth – of a new season. Throughout any year, we all look for signs of progress. Jewish holidays, season changes, or the school calendar all remind us that days come to a close and time moves on.
Today, we are living in a dichotomy. I have heard a mixture of hope and anxiety from many of you as we talk about the vaccine and the still uncertain timeline. While we exhale in relief when we see pictures of frontline workers and others getting the initial doses of the COVID-19 vaccine, the news of friends and family getting sick or dying from this isolating virus is devastating.
We are here for you. Let us help connect you to information, assistance, and each other. If you or someone you know is struggling, please contact Access Jewish Cleveland at 216-292-4636 or online. This week we hosted the first of several webinars with local health experts on the new COVID-19 vaccine. If you were not able to join us for this important discussion with University Hospitals' Dr. Daniel Simon and Dr. Robert Salata, a replay of it can be found here. We will be providing related programming and information through the newly launched Weekly Wellness series. And, finally, our volunteer network continues to offer different virtual ways to help others.
Over the past year, we have faced once-in-a-generation challenges together. Like the trees we celebrate, our community stands strong with deep roots that provide stability and interlocking branches that offer shelter.
I encourage you to continue to join us in reaching out to each other to provide information and support. These are still difficult days, but we can and will get through it together.
Stay safe and stay connected.
Shabbat Shalom,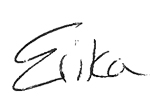 Erika B. Rudin-Luria
President