05/19/2015
A Meaningful Cemetery Cleanup
There is no greater mitzvah (good deed) than honoring those who came before us! Thank you to the many volunteers who joined together for our Jewish Volunteer Network (JVN) and Commission on Cemetery Preservation (COCP) annual Spring Cemetery Cleanup. From across the community, came young and old alike, spending their Sunday raking, pruning, and beautifying the 124 year-old Lansing Cemetery. Among the volunteers was a large group of middle school students from the Hebrew Academy of Cleveland and Park Synagogue congregants who joined the Cleanup for their annual Mitzvah Day.
Several volunteers found ancestors' headstones and shared personal stories from their past. "It's important to tend to our Jewish cemeteries because this is where we came from," said Shaker Heights resident Roger Kramer, a Cemetery Cleanup volunteer. "I never personally met any of my relatives [buried at Lansing Cemetery], but the stories I heard about them really come to life when I visit the cemetery. We must continue to honor the memory of our ancestors."
Special thanks to Rabbi Fishman from Hebrew Academy who led Kaddish, our Event Chairs, and all of our volunteers! We look forward to sharing exciting news about the expansion of our role in preserving Cleveland's Jewish cemeteries – stay tuned!
View photos from the Facebook album
A few moments captured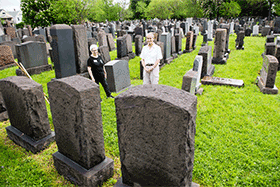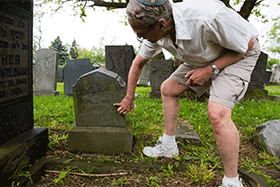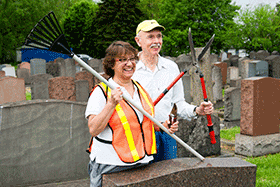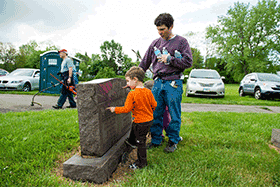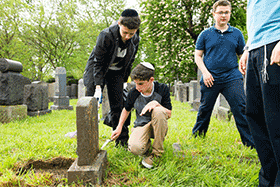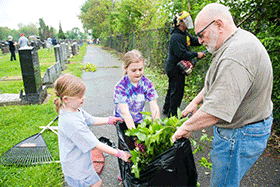 ---
Related Items