04/28/2015
A Mission to Cuba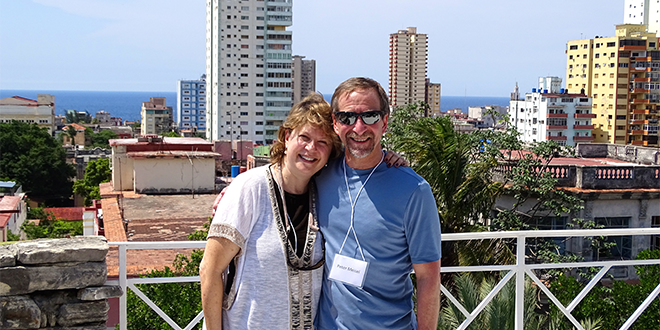 by Susan Meisel
I recently returned from a Mission to Cuba, traveling with a small cohort of Cleveland community members and the Federation.
In Cuba, we met with Idela, the president of the Jewish community. Idela was amazing. Currently, they say that the Jewish population of Cuba is about 1,500. When asked why she stayed in Cuba when she could have left, she said, "I am the flame of the Jewish community."
Many years ago, Idela was sitting with Fidel Castro and she said, "You go to the Catholic services, you go to different religious celebrations, but you have never come to any of our Jewish celebrations."
He replied, "Because I have never been invited."
She said, "Then come to our Hanukkah celebration."
He said, "What is Hanukkah?"
Now, she turns to our Mission and says, "Now how do you answer Fidel Castro in 3 words?"
She replied to him, "It is the Jewish Revolution!" He came to the Hanukkah party.
Rabbi Kook's interpretation is that a human should wish his or her fellow friend well. So, Idela reached out to Fidel Castro and he came. This addresses the commandment of love your neighbor as you would love yourself.
One of our guides and leaders of the Jewish Community in Cuba said that it is up to them to "keep hope alive." Them, meaning the elderly in the community. Them, meaning the young adults who chant Torah and help make minyans at different synagogues. Them, meaning those who dance at Havdalah. Each generation helps to keep hope and Judaism alive.
By the way, do you know what a Cuban minyan is? Seven men, two Torahs, and G-d. They keep hope alive by continuing services, by teaching the younger kids in a Sunday school that houses the Orthodox, Conservative and the Reform youth all together.
Idela also said Cuba has lost two generations of Jews, and now we have a new generation who wants to help us keep hope and the Jewish community alive. 
If you want to see the power of community, go to Havdalah at the synagogue in Havana. Everyone participates. Dancing, singing prayers, and celebrating being together as a community. This is the epitome commandment of Keeping the Sabbath, for I am the Lord, your G-d.
The 2015 Cleveland Cuba Mission participants are excited to offered and pay for the Cuban Jewish community to receive Shabbat dinners for the rest of the year. 
Here we see two communities acting with holiness together—wishing each other well. Cleveland has participated in helping our Cuban Jewish friends celebrate Shabbat with a proper Shabbat meal.
The Cuban Jews keep their Judaism alive by creating ways to share traditions between generations and across the different levels of observance.
I listened to our guides and the leaders of the Cuban Jewish population.  They are carrying a flame and keeping hope alive.
I believe that we, as a Cleveland community, have a flame to carry.
I hope as you walk through your week, you will create your own reality check.
Remember that we all continually practice how to be holy within ourselves, for our land and within our smaller Cleveland community and the larger Jewish community – be it in Cuba or Israel.
Todah Rabah
A few moments captured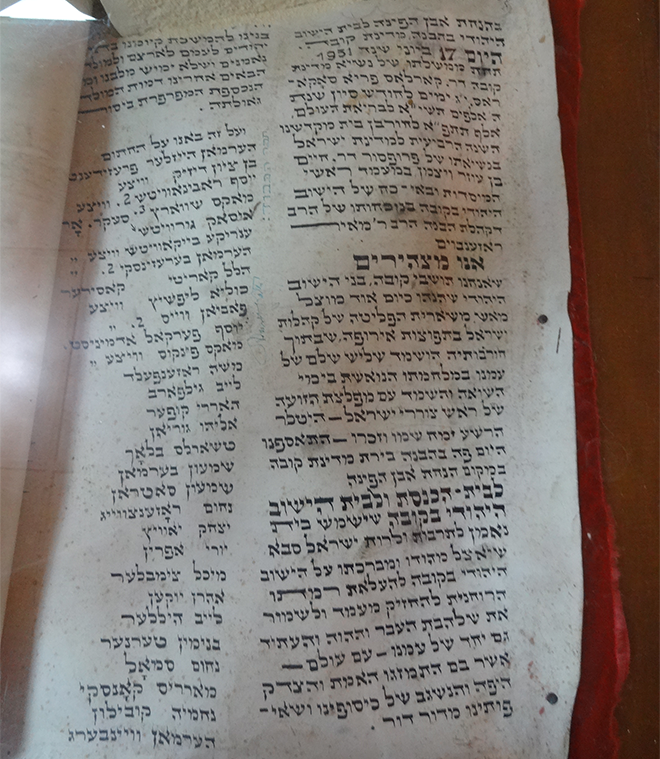 The scroll that we saw at the synagogue was written in honor of the laying of the foundation stone for the Patronato synagogue on June 17, 1951. What I found so moving about this scroll is how they describe themselves as a community. The text reads (from the bold part in the right column:
"We declare that we, the residents of Cuba, members of the Jewish community, that we the embers that were saved from the fire and displaced from the communities of Israel from throughout Europe that in their destruction were killed one third of our nation¦" it goes on to mention Hitler by name and then at the bottom of the column, it describes how the synagogue will " guard the chain of the past present and future together with our nation, an eternal nation, from which flows truth and justice¦" - Amos Levi, JDC
Even now as I write this, I can't help but be moved by how prophetic the words are. What we saw together at that synagogue is truly a testament to the eternity of the Jewish people. I am glad we got to share it together.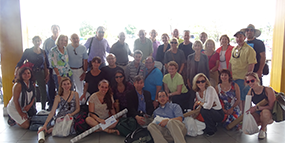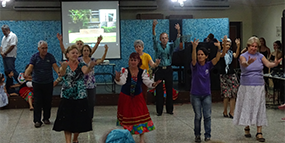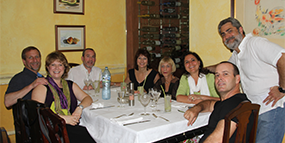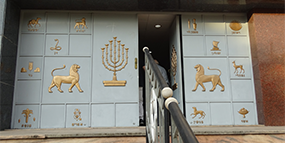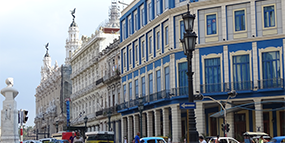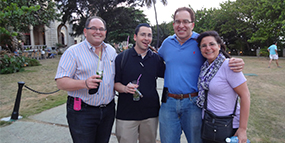 ---
Susan traveled on the Jewish Federation of Cleveland's 2015 Mission to Cuba. If you are interested in learning more about our Missions, please contact Shelley Milin Marcus at smarcus@jcfcleve.org.
---
Related Items