11/02/2016
Announcing: Double Your Impact Match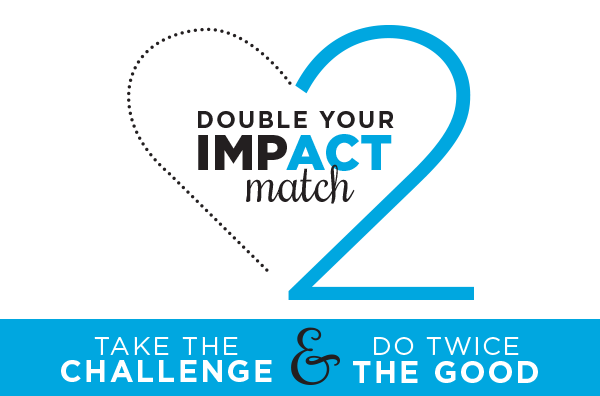 The Jewish Federation of Cleveland has launched the "Double Your Impact Match," an unprecedented match initiative to benefit the Campaign for Jewish Needs, the annual fundraising campaign that ensures our community's vitality and vibrancy in the year ahead. To learn more or make a gift, visit www.jewishcleveland.org.
"This is a tremendous opportunity to grow the Federation's Campaign, to enable us to meet the needs of the community, and to address Federation priorities," said David F. Adler, General Campaign Chair. "I encourage everyone to meet the challenge of the match."
ABOUT THE DOUBLE YOUR IMPACT MATCH
Every new gift or increase of $1,000 or more will be matched dollar for dollar up to $10,000 during this year's Campaign.
This match is made possible through the generosity of an anonymous source and is available only through the close of this year's Campaign for Jewish Needs on December 14, 2016.
Matching funds are available for increases of $1,000 - $10,000, or new gifts at that level, made during the 2017 Campaign for Jewish Needs.
Up to $500,000 is available through the match. Help our community receive the full $500,000 by making a new gift or increasing your own gift and spread the word to others.
To date, 136 donors have taken advantage of the match, increasing their gifts or making new gifts, totaling an additional $261,000 to the Federation's Campaign.
"The more dollars we raise, the more good we can do. Let's do more good together," Adler said.
Meeting the match will allow us to further our community's Campaign priorities and help change and save lives in Cleveland, Israel, and 70 countries around the globe. We can do more work to safeguard our community, aspire to leave no one behind, support Israel, ensure a Jewish future, and so much more.
For more information, please contact Abbie Levin, Vice President of Development, at 216-593-2840 or alevin@jcfcleve.org.
---
Related Items