09/28/2017
Announcing: Double Your Impact Match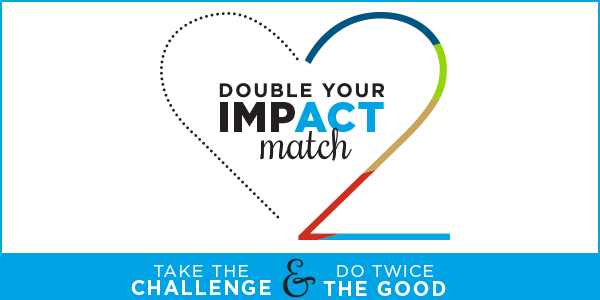 The Jewish Federation of Cleveland announces the "Double Your Impact Match," a new match initiative to benefit the Campaign for Jewish Needs, the annual fundraising campaign that ensures our community's vitality and vibrancy in the year ahead. To learn more or make a gift, visit www.jewishcleveland.org/campaign.
"An anonymous donor has generously contributed $500,000 to challenge us to expand our reach during this year's Campaign," said David F. Adler, General Campaign Chair. "I encourage everyone to meet the challenge of the match. These funds will increase our ability to meet our goals of ensuring a Jewish future, safeguarding our community, supporting Israel, and aspiring to leave no one behind."
ABOUT THE DOUBLE YOUR IMPACT MATCH
This match is made possible through the generosity of an anonymous donor and is available only through the close of this year's Campaign for Jewish Needs on December 13, 2017.
Matching funds are available for all new gifts or increases up to $10,000 made during the 2018 Campaign.
For all donors who sign up for Monthly Giving of $10 or more per month, a $100 matching gift will go to the 2018 Campaign.
Up to $500,000 is available through the match. Help our community receive the full $500,000 by making a new gift, increasing your own gift, or signing up for Monthly Giving and spread the word to others.
Meeting the match will allow us to further our community's Campaign priorities and help change and save lives in Cleveland, Israel, and 70 countries around the globe.
For more information, please contact Abbie Levin, Vice President of Development, at 216-593-2840 or alevin@jcfcleve.org.
---
Related Items