08/22/2016
Campaign Aims to Inspire

Article reprinted with permission from Cleveland Jewish News.
By Ed Wittenberg
The theme of the Jewish Federation of Cleveland's 2017 Campaign for Jewish Needs is inspiration, and David F. Adler, new general campaign chair, said he hopes the Cleveland Jewish community will be inspired to come together to do more in meeting its needs.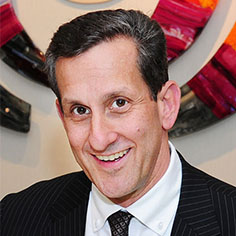 "There are issues that sometimes divide our community, such as the Iran (nuclear) deal, and I see the campaign as something that unites our community in a way to bring us all together to do good work," he said. "I've had an opportunity to see the great work of our partner agencies here and overseas and to see the significant needs of our community and how we've worked hard to meet those needs.
"So with that, I hope to inspire others by being an educator, by bringing an understanding of all the great work the Federation does and all of the needs. I believe the more our community understands what we do, understands the need and understands how we protect the Jewish future, the more they will participate in the campaign by giving generously, by soliciting others and by having their own conversations in the Jewish community to educate others."
Adler, of Pepper Pike, looks forward to the launch of the campaign at 7 p.m. Aug. 30 at Park Synagogue East in Pepper Pike.
Howie Beigelman, executive director of Ohio Jewish Communities in Columbus, is one of five featured speakers who will share his personal stories of how support of the campaign makes a difference. Other speakers will be Cherie Dubyak of Pepper Pike, Noah Farrell of University Heights, Sara Hurand of Shaker Heights and Duby Rodman of Beit Shean, Israel.
Dollars raised from the campaign help feed the hungry, care for the elderly, educate youth and ensure a Jewish future in Greater Cleveland, Israel and 70 countries around the world. Ninety-one cents of each dollar donated goes directly to the community for programs and services.
Adler, 55, is general chair of the 2017 and 2018 campaigns after serving as a vice chair last year under Dan Zelman, general chair of the 2015 and 2016 campaigns. A lawyer and partner at Jones Day in Cleveland, Adler said he started his involvement in the campaign as a donor and then as a solicitor.
"I'm a firm believer that as Jews, we have an obligation to take care of each other here and around the world," he said. "We have an obligation to protect the Jewish future and to build a strong Jewish future; that is a theme that runs throughout the Torah.
"So with that obligation, I feel that has inspired me to give my time to be a donor, and when I was asked to be chair of the annual campaign, I gladly accepted."
A Cleveland native who grew up in Beachwood, Adler said it's important through the campaign to aspire "to leave no one behind."
"That means we work to feed the hungry, take care of the sick and provide dignity to those who are suffering," he said. "It's through the campaign that we work to safeguard our community, that we support the significant security efforts going on at our schools and our other Jewish institutions. It's through the campaign that we work to ensure a Jewish future and to combat anti-Semitism and to support Israel.
"The campaign facilitates hundreds of miracles every single day – hundreds of acts of loving kindness in improving the lives of the people in our community."
Adler said he has three primary goals for the campaign. The first is to surpass last year's total of $30,761,661 raised – the highest total since the 2008 campaign.
"The second goal is to increase the number of donors we have, and third is to educate our donors and non-donors to the great and important work that the campaign funds," he said.
Last year marked the sixth consecutive year the Federation has increased the total amount raised in the campaign, and Adler said it's imperative to keep that momentum going.
"When we're talking about meeting the needs of our community, there's no such thing as 'enough is enough,'" he said. "Even with the success that we've had, there are many important needs that we are not meeting, and one of the most important and expensive issues we face is security.
"Just to meet our security needs, in addition to all the other needs of our community, we need to keep the momentum going; we need to raise more money."
Adler had served as chair of the Federation's development committee for about a year when he was asked to be general chair of the campaign. He has been a Federation board member for about 10 years, and he and his wife, Hedy, were co-chairs of the Federation's Israel at 60 committee in 2008.
Adler and Hedy are members of Park Synagogue in Cleveland Heights and Pepper Pike, where he serves on the executive committee as Park's legal counsel. They have three children: Josh, Rachel and Sarah.
About the Campaign Launch Event Speakers: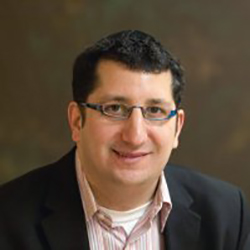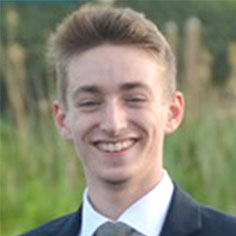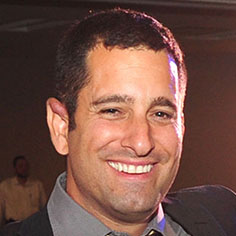 ---
Related Items