12/01/2016
Campaign Totals Announced on 12/14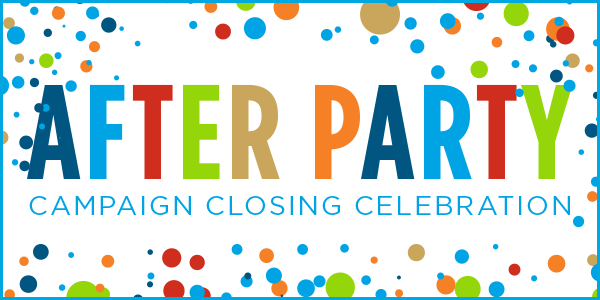 The community is invited to the Campaign Closing Celebration, the grand finale of the Jewish Federation of Cleveland's 2017 Campaign for Jewish Needs, on Wednesday, December 14 at 7 pm at the Mandel JCC Stonehill Auditorium (26001 S. Woodland Road in Beachwood).
The party celebrates the Jewish community's inspiring work raising funds for the Federation's Campaign for Jewish Needs, the annual fundraising campaign that ensures our community's vitality and vibrancy in the year ahead. Guests will be the first to hear the BIG reveal of total dollars raised, celebrate with live music by the Yiddishe Cup Klezmer Band, and enjoy food stations featuring food and drink from Israel, Russia, and Cleveland. The community will also celebrate one of its most dedicated young leaders, Jordan Berkowitz of University Heights, as he receives the Amb. Milton A. and Roslyn Z. Wolf Young Campaigner of the Year Award.
"Through the dollars we raise in the Campaign for Jewish Needs, we are making the world a better place," said David F. Adler, General Campaign Chair. "The Campaign Closing Celebration is a culmination of our hard work and dedication as a community, and I look forward to celebrating our success and ending this year's Campaign on a high note."
Last year's Campaign raised $30,761,661 from over 11,000 donors. This year's total is expected to exceed that amount.
The Cleveland Jewish community is comprised of 80,000 people, and the national and international reach of the Federation encompasses tens of thousands more. Through the Campaign for Jewish Needs, people's lives are changed for the better in Cleveland, Israel, and 70 countries around the globe. 91 cents of each dollar donated goes directly to the community for programs and services.
Registration cost is $10/person. To learn more or register for the Campaign Closing Celebration, please visit www.jewishcleveland.org, email campaign@jcfcleve.org, or call 216-593-2900 x740.
---
Related Items