04/13/2016
Celebrating Israel's Independence Day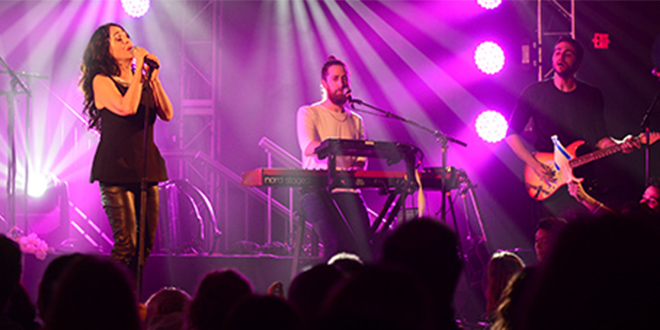 A spectacular party for Israel! More than 2,500 community members joined together to celebrate Israel's 68th birthday in style.
Party goers of all ages had a blast at our largest annual community event: Israeli dancing, delicious kosher foods, arts and crafts for little ones, shopping at the shuk (Israeli marketplace), and more!
View the photos from Yom Ha'atzmaut
Clevelanders in their 20s and 30s came decked out in blue and white attire to toast "Happy Birthday" to Israel at the Blue & White Party, breaking attenDANCE records!
View the photos from the Blue & White Party
The highlight of the night had to be the concert featuring Israeli superstar Rita, who performed all of her favorite hits for a packed house. It was amazing to see our community come together as one to celebrate our love for Israel!
Watch a short video of Rita's performance here
Earlier in the week, more than 450 community members gathered with visiting Israel Defense Forces (IDF) officers as we honored Israel's fallen soldiers and civilian victims of Terror at Yom Hazikaron.
View the photos from Yom Hazikaron
Thank you to our Event Chairs, volunteers, vendors, sponsors, local synagogues, agencies, and organizations for their support of both events. And, thank you to all of our guests who joined us to celebrate. We are Stronger Together!
---
Related Items