06/24/2015
Our Federation Story: In our DNA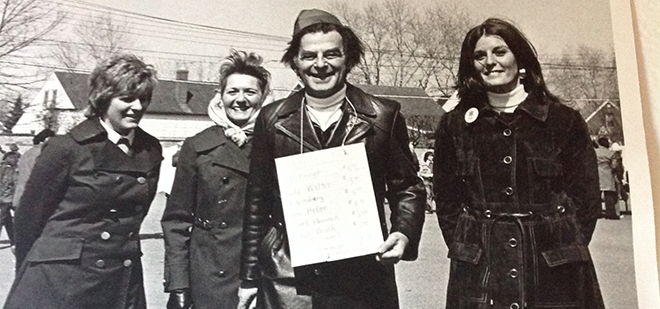 by Bonnie Marks and Carol Paull
Federation is in our DNA – passed down from our father, a Federation Life Trustee, and our mother, a recipient of the Irene Zehman Award – to name only a few of the accolades they have received in appreciation for their many commitments to the Cleveland Jewish Community.
Our mother, Eudie Paull, was one of the forerunners of the Young Matron's Division, the first time a woman was asked to give her own money to a Campaign. Think of the name – Young Matron's Division, how old-fashioned yet how appropriate for the times following WWII – a time when women rarely had independent means and had to ask their husbands for money to give for tzedakah. And how the Young Matron's Division has evolved – to the Women's Division which I was privileged to chair in the 1990's, and now to Women's Philanthropy where independent giving is an understood responsibility.
As young girls, we went door-to-door asking for money for the Campaign and when Dialathons began, we went with our father, Elmer Paull, and modeled our asks after his fearless style. Once, my father gave the phone to my sister and told her to ask the prospect for $5,000 – an unheard of amount in those days. This call gave her lots of experience for when she chaired the then Young Adult Division. Each year we walked together as a family at the Julie Kravitz Fund Run after asking family and friends for sponsorship dollars.
Before protecting the privacy of those in need became absolute, our family asked for and was given the name of a local Egyptian Jewish family who was unable to provide Chanukah for their children. My mother and us for gifts – not just presents for the children, but food and staples for the family. We took the parcels to their home where they graciously offered us something to eat and drink. But it was a shocking awakening for us as we had never seen poverty before – even though we lived somewhat modestly.
And now with these life lessons a part of us, we have hopefully passed on this part of our Jewish DNA to our immediate and extended family. Here's hoping that they get the same joy that we have felt all of our lives.
---
Related Items