10/20/2017
Focus Your Philanthropy with Mission Statement
Article reprinted with permission from Cleveland Jewish News.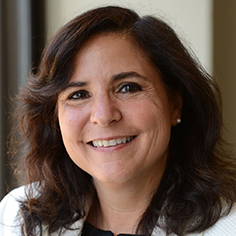 Ann Garson | SPECIAL TO THE CJN
Do you make donations to many different causes? You may give to local, national and international organizations. You may also support your friends' causes when they ask you. There are many worthy causes and urgent needs: medical research, policy change, basic human needs, education, the environment and natural disasters, just to name a few.
Do you have a focus for your charitable donations? Can you state in a sentence the focus of your philanthropy without listing the actual organizations? If so, you have a clear vision. You probably find it easier to say no to those asks and causes that are not within that vision. If you cannot clearly state your focus, or if your charitable priorities shift and drift year to year, you may benefit from the following steps toward creating your own philanthropic mission statement:
Start with what is most important to you
List the three causes or values that mean the most to you. You may already be giving your time, talent and treasure to those causes. They may be complex societal problems where you are not yet involved. The important part is to actually be clear with yourself about where you would like to see change in the world.
Look at your patterns of giving
Make a list of your actual donations with amounts and years. Observe patterns in terms of interest area, consistency over time and amount of donation. The picture that emerges will reveal to you what your actions have been. Do these actions align with the three causes or values that are most important to you? Does your behavior align with your priorities? If not, you may want to change your donations or revise your list of priorities to match your actions.
Family philanthropy mission statement reflects shared values
Engaging with family in charitable giving can get a little more complicated but it is rooted in shared values. Review your family history together to reveal values from prior generations that can inform your current mission statement. Evaluate each person's interests and identify overlapping themes and interest areas. Having shared experiences around philanthropy can bring a family together for a common cause. Working together, learning from and respecting each other is the most important part.
Bringing your philanthropy into focus can be powerful, deepening the meaning and impact of your giving. Share your thinking with those close to you, the older generation and younger generation. You may want to volunteer together, share information, values and insights. Others may choose to honor you or an occasion by giving to your causes and vice versa. Remember, as you grow and change, so too will your philanthropy. Revisiting your priorities over time is a healthy endeavor.
Ann Garson is managing director of funds and foundations at the Jewish Federation of Cleveland in Beachwood.
---
Related Items