03/08/2016
Hirsch to Represent CLE on Nat'l Level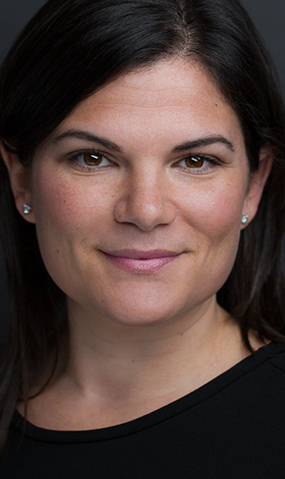 CLEVELAND – The Jewish Federation of Cleveland announces that Michelle Hirsch of Chagrin Falls has been selected to serve as the 2016-2017 Co-Chair Designate of the Jewish Federations of North America's (JFNA) National Young Leadership Cabinet (NYLC). Hirsch will begin her two-year term in June, alongside Jeff Rum of Washington, D.C. As co-chairs, they will represent Jewish Federation young leadership across North America, which includes 151 Jewish Federations in the United States and Canada.
Hirsch, who is Senior Vice President at Brunswick Companies in Akron, said she is honored to accept this role. "I am humbled to have been selected, and look forward to sharing the strong influence the Northeast Ohio Jewish community has instilled within me throughout my life. This is an extraordinary opportunity to help young Jewish leaders throughout North America make the world a better place."
NYLC is the premier leadership philanthropic program of JFNA for dedicated men and women, ages 30 to 45, from across the United States and Canada who are deeply committed to building a strong, vibrant future for the Jewish people.
During their first year, the chair designates will focus on the NYLC campaign and participate alongside the chairs to gain leadership experience. In their second year, they will help shape the vision of NYLC and execute its mission.
Hirsch has been actively involved in Cleveland's Jewish community for several years, and currently serves on the Jewish Federation of Cleveland's Board of Trustees. She is also Co-Chair for the Federation's Lion of Judah Society. Hirsch is a former Young Leadership Division Board Chair, and is the 2011 recipient of the Amb. Milton A. and Roslyn Z. Wolf Young Campaigner of the year award, which recognizes leadership, dedication, and hard work by a young leader on behalf of the Jewish Federation of Cleveland's Campaign for Jewish Needs.
Her involvement extends beyond the Federation. She serves on the board of Jewish Family Service Association (JFSA), ORT and Mandel Jewish Day School. Hirsch is also involved with University Hospitals of Cleveland, Cleveland Rainbow Babies & Children's Hospital, and the Jewish Education Center of Cleveland (JECC).
To learn more about the Jewish Federation of Cleveland's Young Leadership Division, visit www.jewishcleveland.org, or contact Jessie Bruder at jbruder@jcfcleve.org or 216-593-2869.
---
Related Items