02/15/2021
How to See the World From Your Couch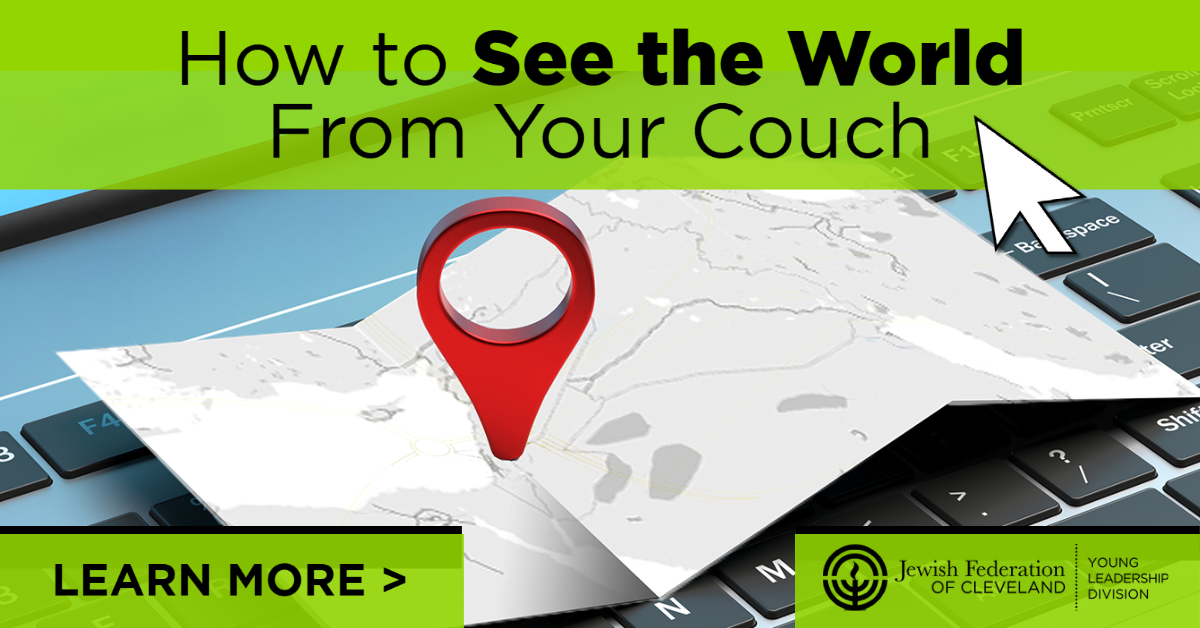 by Henry Samuels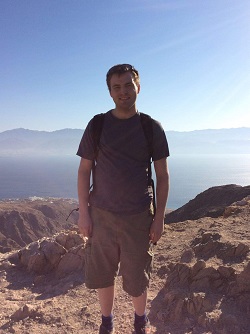 I wanted to start off by saying that I am grateful to the Jewish Federation for hosting the YLD One-Click Trips. These three events allowed me and other Clevelanders to talk to and connect with people from around the world. I moved to Cleveland about seven years ago for graduate studies at the Cleveland Institute of Music. My interest in connecting with the Jewish community in Cleveland has grown since I moved here. My first real connection to Jewish Cleveland outside of the occasional Shabbat at the local Hillel house was a Cleveland community Birthright trip in the winter of 2014. In an interesting flip from my Birthright trip experience, I got to meet Israelis from the comfort of my own home through the Jewish Federation's One-Click Trips.
The first One-Click Trip I attended was related to Arab women and gender equality in Israel. Between Wafaa Abu-Sharb, a Bedouin schoolteacher, and Dr. Dalia Fadila, an activist for Arab women, we learned a lot about what steps are being taken to improve the education and gender equality in the Arab world. On my Birthright trip, I remember camping at a Bedouin tent, but there was so much on the itinerary that a lot of the experiences have become a blur. Having one hour on Zoom gave me a chance to really connect, listen, and then unpack the information I was learning about Arabic culture.
The next trip was about the Russian Aliyah to Israel. The speaker was Vadim Blumin who was born in Russia but moved to Israel as a child. I found it interesting to hear his take on how Russian-Jews who move to Israel have a difficult time finding acceptance. Many of the Jews of Russia are not considered technically Jewish by Israel due to their only having one Jewish parent, and are not allowed many basic rights such as being buried in Jewish cemeteries. It seems like the issues Russian-Israelis face are difficult, and I am glad to have learned more about the political climate in Israel.
The last One-Click Trip was a meeting between young Jewish leaders in St. Petersburg and in Cleveland. It was nice that YLD programmed this talk back-to-back with the Russian-Aliyah talk since we got to see how Russian-Jewish people live in two very different places. Many of the Jewish people living in Russia spoke about not finding out that they were Jewish until they were teenagers. One person mentioned that he felt ashamed in coming to terms with finding out he was Jewish. This sheds some light on why there is such a big interest in emigrating to Israel in Russia.
Overall, I am glad that I got to learn about people across the world through YLD's One-Click Trips. I hope that YLD continues to host events like this, and eventually will continue with in-person trips such as Birthright. Still, I appreciated these One-Click Trips as the next-best thing to travel during this unusual time.
---
Related Items