11/06/2017
Jewish Cleveland Hosts YLD Big Event Feat. Comedian Mike Polk, Jr.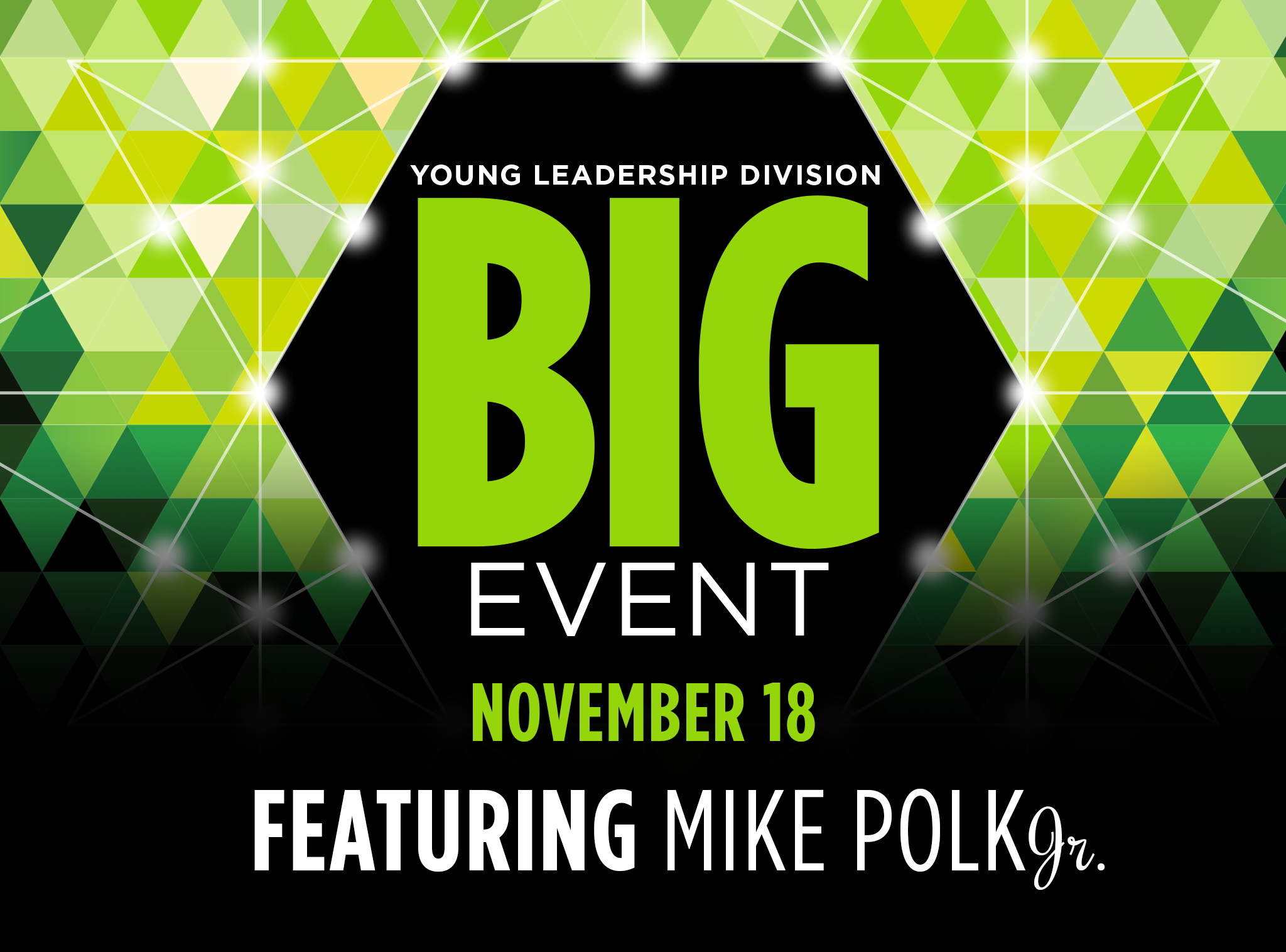 – Something BIG is happening on Saturday, November 18! The Jewish Federation of Cleveland's Young Leadership Division (YLD) will host its fifth annual YLD Big Event, the signature fundraiser for young adults in their 20s, 30s, and 40s in support of the 2018 Campaign for Jewish Needs. The event takes place on November 18 at 8:00 pm at The Westin Cleveland Downtown (777 Saint Clair Avenue NE, Cleveland, OH 44114). A private reception for Ben-Gurion Society donors who commit a minimum gift of $1,000 to the Campaign will precede the event.
"The YLD Big Event is a chance for young Jewish Clevelanders to party with a purpose," said Andrew Zelman, YLD Big Event Co-Chair. "This year's Big Event is going to be our best yet with an open bar, a great downtown location, and a performance by comedian Mike Polk, Jr. It is not to be missed!" Andrew co-chairs the event with his wife Shannon of Beachwood, alongside Sara and Akiva Cooperman of University Heights, and Rachel and Ken Weinberg of Moreland Hills.
After networking during a cocktail hour, guests will enjoy a performance by Mike Polk, Jr., a comedian, actor, and newspaper columnist, known primarily for his sketch comedy and viral videos. He gained popularity in Northeast Ohio for his "Hastily Made" Cleveland Tourism Videos and made international fame through his Cleveland Browns "Factory of Sadness" Video.
The Federation's Campaign for Jewish Needs is the annual fundraising campaign that ensures our community's vitality and vibrancy in the year ahead. The Cleveland Jewish community is comprised of 80,000 people, and the national and international reach of the Federation encompasses tens of thousands more. Through the Campaign for Jewish Needs, people's lives are changed for the better in Cleveland, Israel, and 70 countries around the globe. 91 cents of each dollar donated goes directly to the community for programs and services.
The Federation's YLD connects young Jewish adults to each other and the community through social, volunteer, leadership, and philanthropic activities.
YLD Big Event sponsors are Benesch Attorneys at Law, PNC and The Westin Cleveland Downtown.
Registration cost is $75/person pre-registered by November 14 and $85/person at the door. For more information or to register, visit www.jewishcleveland.org, email jbruder@jcfcleve.org or call 216-593-2869.
---
Related Items