04/13/2017
Jewish Clevelanders' Passover Memories
Passover is a holiday that brings everyone together. We all have our own Pesach story and tradition. Read what some Jewish Clevelanders say is their favorite memory from the holiday. Chag Sameach!
Margaret Richards Frankel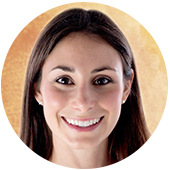 Over the past several years, my family has made it a priority to discuss pertinent current events within the context of the story of Passover. Last year, each family member brought a story of modern day enslavement to the Seder. We discussed human trafficking, the exploitation of people in clothing manufacturing mills in Southeast Asia, the rise of antisemitism, among other topics. It was enlightening and lead to lively discourse. It made us grateful for our freedom, yet also pointed out how important it is to not stand idle as modern day oppression is all around us. This year, my family's younger generation will all be acting out the story of Passover. This way we can engage our children and help them to enjoy the Passover Seder.
---
Sue Borison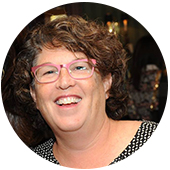 Before I had children, I had this lovely image of my future family in the kitchen preparing food for Rosh Hashanah or Thanksgiving. Music in the background. Lively banter. And laughter, lots of laughter. Needless to say, my real life has not always matched my imaginary life. But Pesach saves me from disappointment. I'm not sure why this holiday is different from all others. My five children usually manage to be home for the Seders. And Erev Pesach is a family affair. Everyone is helping to make the charoset, setting the table, building the Seder plate and arguing over what we use every year for chazeret. It doesn't get better than that.
---
Rivka Joseph
Growing up, Passover was one of my favorite holidays. My grandparents, aunts, uncles, and cousins got together in our home for the busiest and most exciting Seders. As we went around the table and read from the Hagaddah, each person read in the language most comfortable to them- be that in English, Farsi, or Hebrew. Yet it was one cohesive family Seder still. When we very little, my uncle would sneak away from the table before we would open the door for Elijah. When we would open the door, he would be standing there covered in his tallit. As little children, we would squeal with excitement and say the Elijah came to our home! This was one of the highlights of the Seder, one that I'll never forget!
---
Justin Kadis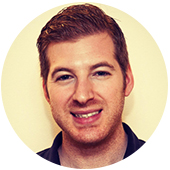 I love family Seder in Cleveland, yet a favorite Passover was spent at JCC Krakow while I was serving as a Joint Distribution Committee (JDC) fellow in Poland. The holiday was shared with Holocaust survivors, families just reconnecting with their Jewish roots, non-Jewish volunteers, and travelers from around the world visiting Krakow and Auschwitz-Birkenau. In a place where Jewish life nearly ceased to exist, I was surrounded by a proud Jewish community. As part of the JCC team, I was helping to build a brighter Jewish future, and I was reminded how strong the Jewish people are. Altogether, it made it a more meaningful and memorable Passover!
---
Nancy Bell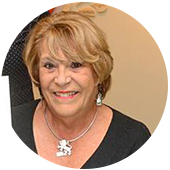 A fond memory of Passover at the Bell household, was clearing out all of the furniture in our living room to prepare for the 40+ guests for Seder. Many of our friends did not have family living in Cleveland and it was our pleasure to host them. Renting tables and chairs, setting the tables and preparing the food was a shared job enjoyed by all the Bells. And an added plus, was being with family and friends for an evening filled with the reading of the Hagaddah, good food, much wine and LOVE!
---
Rabbi Robert Nosanchuk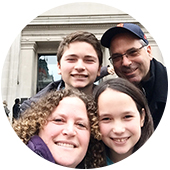 My favorite Passover memory takes place at my Bubbe and Zayde's home. During the meal portion of the Seder, my cousins and I would continue the story of the Exodus in our own creative way. We'd grab bottles of Faygo soda pop from my grandparent's pantry and mix together the various flavors into a potion. We'd tell my Zayde that he was the Pharaoh and we were the Israelites and that we wanted him to drink with us. When he'd sip from our "potion," he'd pretend to pass out, and we'd go free the Israelites from slavery. For me, observing Passover today is about getting every person, including every child and every older adult, everyone in the community to make a connection to the story of redemption.
---
Kate & Natan Milgrom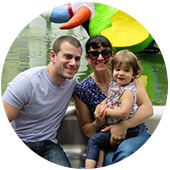 We have wonderful childhood memories of our grandfathers leading Seder each year. Both of our grandfathers would give out dollar coins to all of the kids for finding the afikomen. When we hosted Seder for the first time for both of our families after buying our house, instead of having the "kids" look for the afikomen, we had our parents search and gave them all dollar coins for finding it, keeping the family tradition alive!
---
Josh Kramer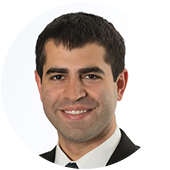 While in my opinion, Passover, which celebrates freedom, shouldn't pile additional restrictions on food over and above the regular Kashrut laws, I love Passover! Despite the worst breakfast cereal known to man, Passover is a beautiful holiday which always reminds us to appreciate the freedoms we enjoy and to reaffirm our dedication to Tikkun Olam (repairing the world).
---
Sharon Lebovitz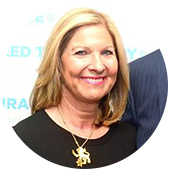 One of our favorite memories is the kid- friendly Hagaddah our family uses - we started using it when all of the kids were young. It has lots of songs and things the children can act out. Our kids are all grown now, but insist on still using these Hagaddahs - I think it brings back warm childhood family memories, so every year we bring them back out.
One special part of Seder is when my mother, a Holocaust survivor, sings a Yiddish song of hope called The Partisan Song which is in the Hagaddah; it was sung by the Vilna partisans during the Holocaust. It always brings tears to all of us. I'm looking forward to her singing it again this year!
---
Related Items