03/31/2016
Security Mission to Israel
Jewish Federation of Cleveland Director of Security, Beachwood Police Captain Take Part in Security Mission to Israel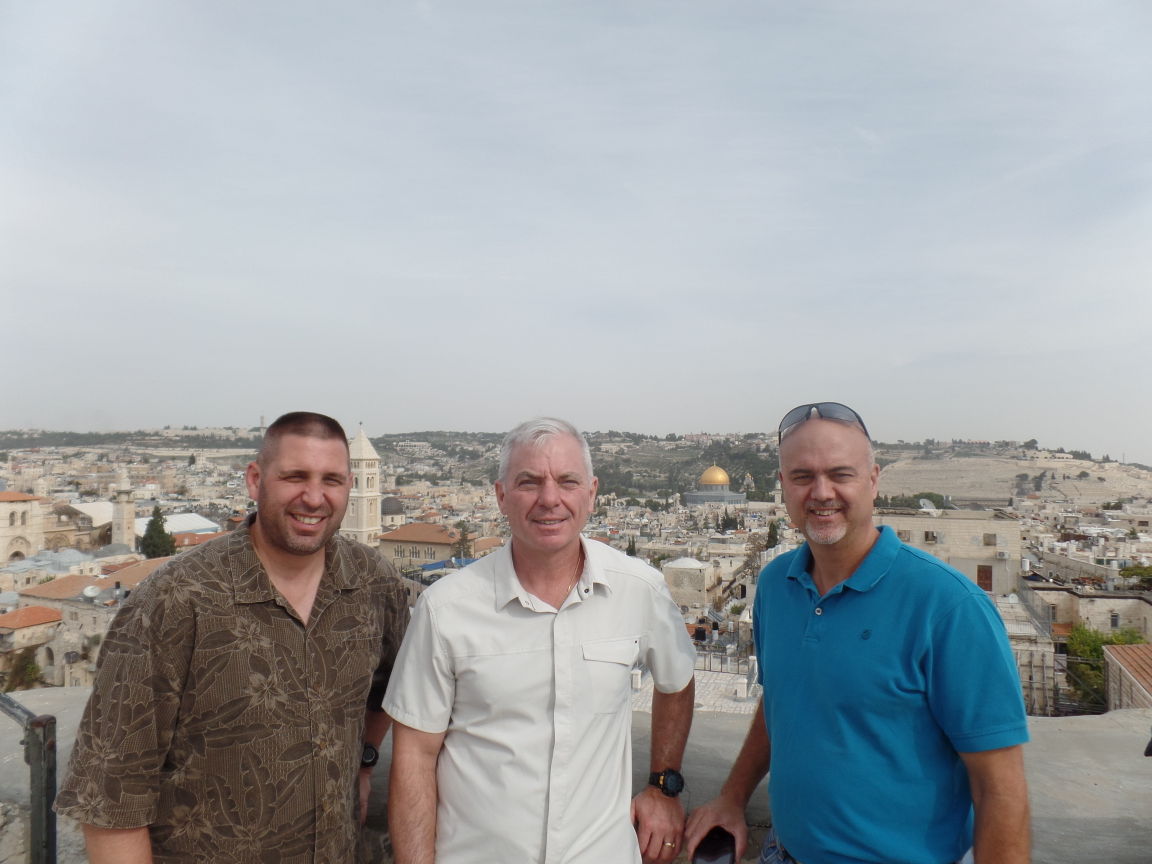 Article reprinted with permission from Cleveland Jewish News
By Ed Wittenberg
Jim Hartnett, director of community-wide security for the Jewish Federation of Cleveland, said attending the first Secure Community Network Mission to Israel was a valuable experience for him.
"As someone who works in the Jewish community, it is important to understand Jewish and Israeli culture," he said. "This mission opened up my mind to security applications that we can potentially apply here in our community and gave me valuable insight into various Israeli security practices that would be beneficial to me here in Cleveland."
Paul Goldenberg, national director of the SCN, helped to organize the one-week mission, most of which took place in Tel Aviv and Jerusalem. The group also spent time in such places as Beit Shean, Cleveland's sister city in Israel, and the Golan Heights.
Hartnett said Israeli security experts shared their understanding of the motivations, characteristics and ideologies of international terrorism organizations. This provided an enhanced understanding of potential threats posed to the American Jewish community, he said.
"The experience of meeting Israeli security experts within all levels of government provided me with examples of how a democratic and free society can thrive despite the daunting challenges they face every day in dealing with their adversaries," he said. "Walking the streets and seeing the sites where similar issues have been brewing for thousands of years brought an intensified level of reality to the ongoing challenge of providing security for Jewish communities everywhere."
Twenty people took part in the mission, including representatives from the U.S. Department of Homeland Security, law enforcement executives and Jewish Federation security directors from Cleveland, Cincinnati, Detroit, Atlanta, Kansas City, Mo., and Memphis, Tenn.
Joining Harnett as participants from Greater Cleveland were Bart Bookatz, chair of the Federation's security committee, and Capt. Gary Haba of the Beachwood Police Department. Haba attended at the request of Hartnett.
"It was a smart idea of Federation President Stephen H. Hoffman to allow us to bring a law enforcement liaison from the Cleveland Jewish community on this mission," Hartnett said. "We selected Capt. Haba because is a rising executive in the law enforcement community."
Hartnett noted Haba recently completed executive training at the FBI's National Academy.
"Having Capt. Haba on the mission helped to create a common language and understanding between the needs of our community and our local police," Hartnett said. "We're looking to build onto this and offer the mission to other law enforcement executives in the future."
Haba said it was important for him to take part due to the large number of Jewish institutions in Beachwood.
"Having a better understanding of the culture and concerns of the Israelis will assist our department in responding to and understanding the concerns here at home," he said.
Haba said he learned a great deal about how the government handles both intelligence and "on the ground" security matters in Israel.
"We met with and received briefings from a vast array of high-level government officials and media members there," he said. "The politics in Israel and relations with the Palestinians and nearby countries are very complex and could never be fully understood or felt in a week. But I have a much better understanding now than I did prior to the mission and can now relate what I hear on the news to my own experience there."
In addition to gaining an understanding of the dynamics of the security issues in Israel, Hartnett said a key take-away for him from the mission was "empowering your citizens."
"Many terror attacks in Israel have been thwarted or stopped by alert and responsible residents who took the initiative and alerted security forces," he said. "The public is treated as a key partner in counterterrorism. All citizens are trained at an early age through mandatory military service to be alert and on guard at all times.
"We need to start teaching all our citizens here in the U.S. how to act quickly and respond proactively in the face of threats to help prevent a tragedy. Raising the public's awareness for indicators of terrorism-related crime should be a higher priority here in the U.S."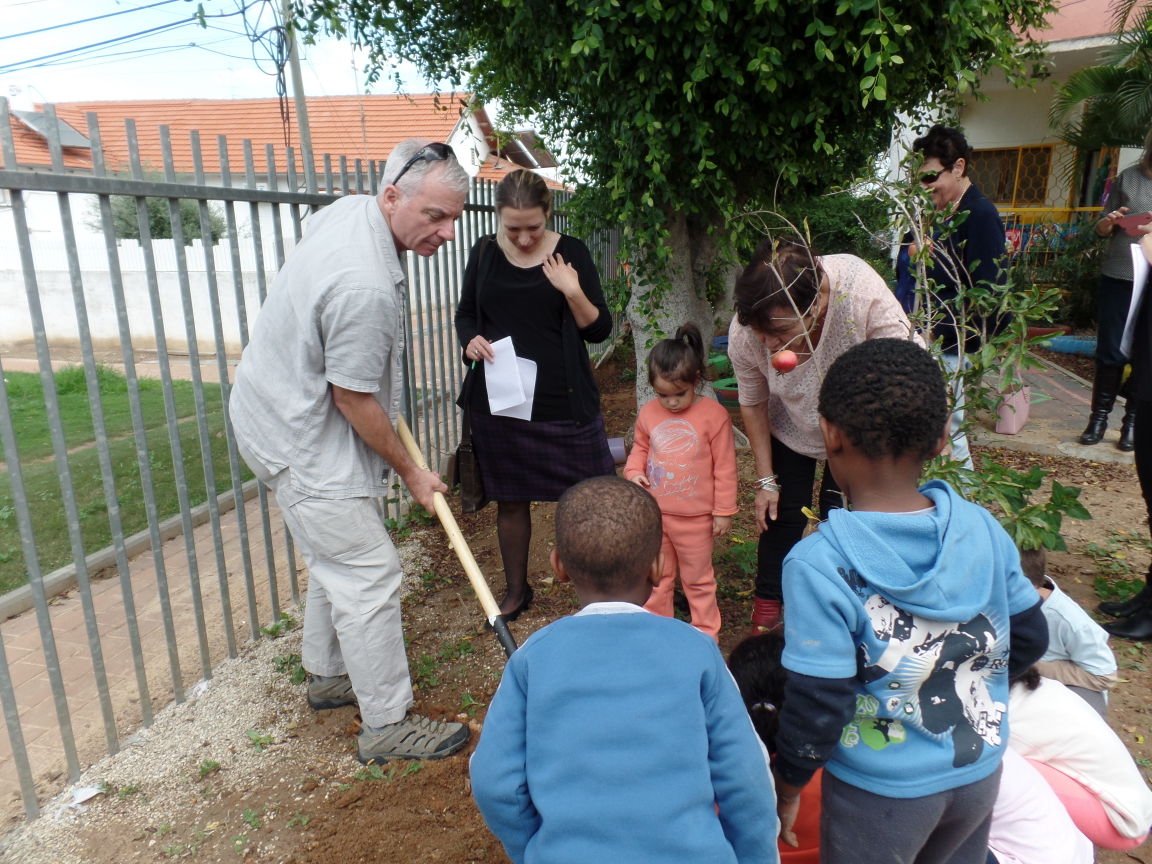 Haba said the importance of the public's participation and involvement in security was also a key take-away for him.
"It is crucial to have effective information sharing on potential threats or problems throughout the government and private sectors," he said. "Training that involves both police and private security together makes for optimal efficiency in the event of a threat or incident."
Hartnett said SCN is trying to promote an annual mission for law enforcement executives.
"I know they discussed having other missions in the future, mostly due to the success and positive feedback from this one," Haba said. "The more police executives that attend such trips, the better."
---
Related Items