06/18/2014
My Federation Story: Meredith's Jewish Cleveland Story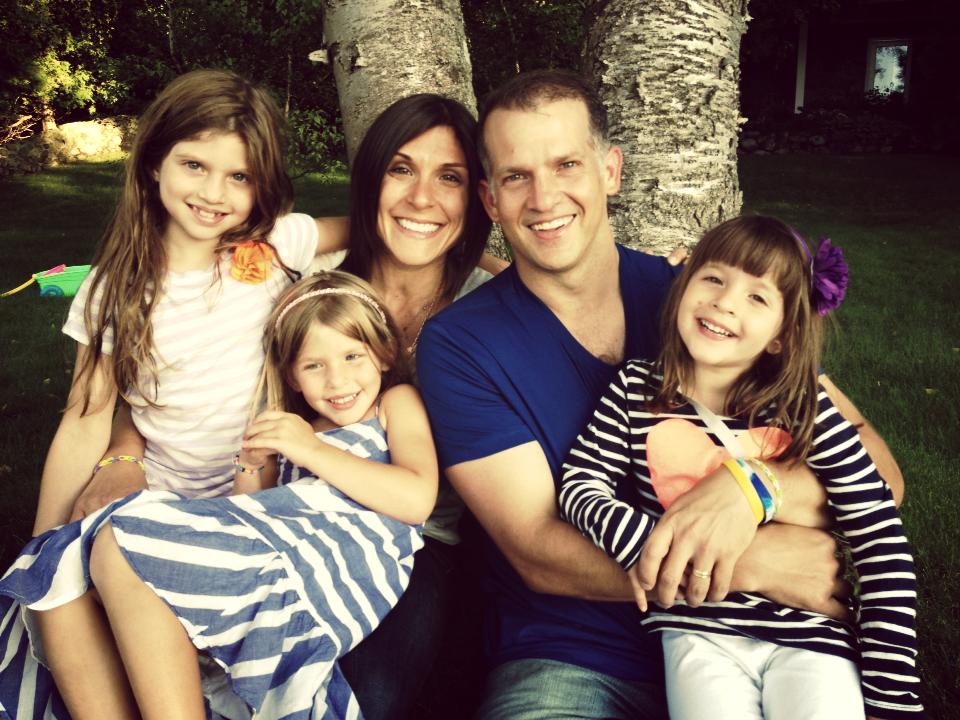 by Meredith Hillman
I grew up at the largest reform temple in North America, Temple Israel, in West Bloomfield, Michigan. As the great-granddaughter of a founding member, all of the major milestones in my life occurred there. I was given my Hebrew name on the bimah (pulpit), attended the first pre-school class at the Temple, was consecrated, became a Bat Mitzvah, was confirmed, and graduated Hebrew High School from there. Later, as an adult, I married my husband under the chuppah (canopy) and named each of my three daughters from the very same bimah in which I received my Hebrew name years before. We had a special relationship with our clergy, notwithstanding the size of the congregation. The clergy took me and my peers to Israel in high school, and when I moved to Cleveland, the Head Rabbi came to visit our home. We moved to Cleveland eight and a half years ago, and while moving to a terrific Jewish community, I felt a rather profound sense of loss without Temple Israel in our day-to-day lives. As we made our new home in Cleveland, we looked for some place or some institution to fill that void.
Upon moving to Cleveland, my husband Jason and I were immediately introduced to other Jewish couples and young families, and were introduced to the Cleveland Federation. We attended Super Sunday and thought about the best way to get involved. A few years passed and I was asked to participate in the Mandel Symposium. Not knowing what to expect, I hesitated but ultimately agreed and started my journey with the Federation. Throughout a six-month period, I was exposed to the arms of the Federation, the inner-workings of the organization, and met key influencers like Mort Mandel and Albert Ratner. These inspiring individuals spoke about their upbringing and their journey at the Federation. The Symposium made a profound impact on me and helped me to understand the true strength of our community, the vast network of agencies that provide service in partnership with the Federation, and where I might be able to make a difference.
After graduating from the Mandel Symposium, I took a position as a Co-Chair for Women 2 Women, part of the Women's Philanthropy Initiative, as well as a board position at The Agnon School, where my daughters are enrolled. The former has proved to be rewarding, as I work to shape women-focused events and welcome Jewish women to the Federation. I am currently serving my first of three years on the Agnon board which affords me an opportunity to understand how the larger Federation impacts and helps its partner agencies. It is truly a gift that this community provides support to ensure that every Jewish family who wants a Jewish education for their child can make that a reality.
My Jewish Cleveland journey has only just begun, but it is through the Federation that I have found a home, a community, and a connection like that of my experience at Temple Israel. I look forward to continuing to contribute to the greater society through social welfare, volunteer work, and involvement in tikkun olam (repairing the world).
---
Related Items