12/05/2016
Celebrate Giving at the Tzedakah Party!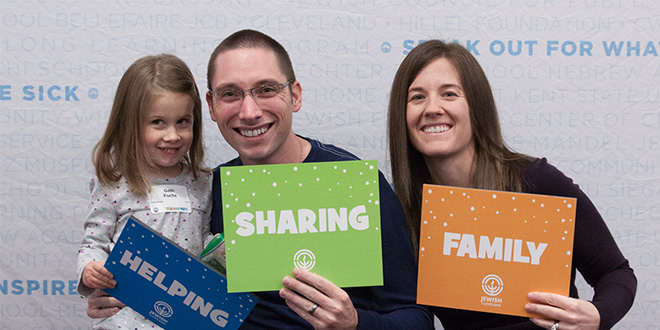 Little ones make a BIG difference in the Campaign for Jewish Needs! More than 300 kids and their families joined us to help support the Campaign in their own way by bringing in lots of piggy banks and unwrapped toy donations to help those in need – every gift counts!
VIEW PHOTOS FROM THE EVENT. >>>
We had a blast learning about the importance of tzedakah with arts and crafts, PJ Library story time, a family photoshoot, music, and more! Continue the tzedakah conversation with the article, "How to Talk about Tzedakah this Giving Season."
"The Tzedakah Party is an amazing opportunity to instill the Jewish value of tzedakah and giving back," said Ali Schwartz, a PJ Library Engagement Ambassador for the Federation.
Thank you to our Host Committee, all of our guests, and the talented professionals and volunteers from local community agencies who joined us!
With less than two weeks left in the 2017 Campaign for Jewish Needs, now is the time to make a gift that makes a difference. Donate Now. >>
And, don't forget to tell your friends about PJ Library and receive free Jewish books and music for kids ages 6 months through 8 years. Register Now. >>
---
Related Items