12/01/2015
Lovely Leek Patties for Chanukah
Kosher Nutritious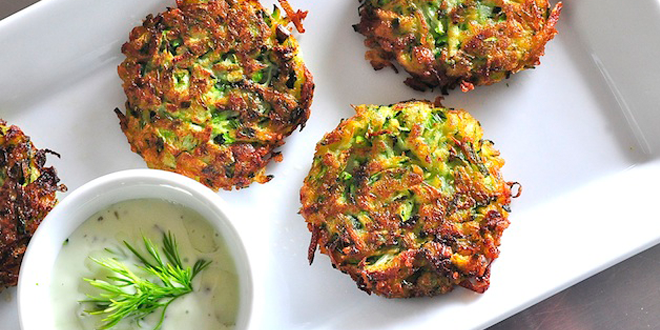 by Caroline Sharvit
This post is dedicated to the memory of Dror Weinberg, HY"D.
Thirteen years ago last Shabbat my best friend's brother was murdered by Palestinian terrorists while providing reinforcement to IDF soldiers who had been ambushed outside the Cave of the Patriarchs. He left behind a wife and six children.
Last Sunday, thirteen years later, his infant grandson was circumcised at the Cave of the Patriarchs and was named after his late grandfather. His family marked the anniversary of the death of their loved one with a moving, life affirming ceremony. They transformed darkness into light.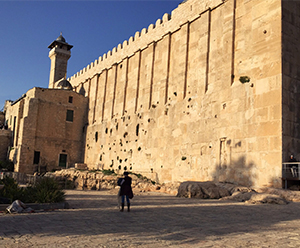 That is what Chanukah is about.
Even in dark times, life continues with celebration. There is joy, laughter, unity and love woven between the threads of sorrow and loss. We Jews are experts at finding the jug of oil even in the dark.
It is traditional to recognize the oil-based miracle of Chanukah by eating food fried in oil. This year, enlighten your palette by trying my healthy twist on the potato latke and lessen the caloric load by substituting leek patties for the traditional potato latke.
Aside from being less calorically dense than potatoes (not that I have anything against potatoes!) leeks offer several health benefits: First, they have anti-bacterial, anti-viral and anti-fungal properties. Furthermore, with high levels of folate, and allicin, regular consumption of leeks (and its relatives garlic and onion) offers cardio-protective benefits such as promoting blood vessel wall health, reducing cholesterol formation and protecting against stroke and peripheral vascular disease.
Wishing you a light and leek filled, delicious and healthy Chanukah!
Am Yisrael Chai!
Lovely Leek Patties
Yields about 35 patties
Ingredients:
2 lbs. leeks (10-12), dark green part discarded and the remainder cleaned and sliced 1 c. matza meal or gluten free bread crumbs, plus ½ c. set aside for dredging 3 eggs or 6 egg whites 1 c. chopped fresh flat leaf parsley (optional) Salt and pepper to taste Pot of lightly salted boiling water Vegetable oil for frying
Directions:
Add cleaned and sliced leeks to boiling water. Cover, reduce heat to low and simmer until soft, about 20 minutes.
Drain in a colander. When leeks are cool enough to touch, squeeze out excess water.
Combine all ingredients, except oil, and shape into 2 inch patties. Dredge in the remaining matza meal.
Pour a thin layer of oil into a frying pan and heat on medium heat. Fry the patties in a single layer, adding more oil when needed, until they turn golden brown on both sides. Drain on paper towels.
Serve warm.

*Note: These patties are gentle so handle with care during preparation.
---
Whether the motivation is weight management, athletic performance or disease management, clinical nutritionist, Caroline Sharvit, helps clients incorporate their food preferences within the framework of a healthy food plan and promotes long term strategies aimed at achieving weight and wellness goals..
Caroline holds a Master's Degree in Clinical Nutrition from New York University, and is a Registered Dietitian Nutritionist and a member of the Academy of Nutrition and Dietetics.
She provides nutrition counseling for children and adults through Tree of Knowledge, an educational services provider in Cleveland, Ohio.