02/07/2023
Meet a JVN Volunteer: Ilana Isakov Katz
We're so grateful to JVN's incredible leadership team! This committee, chaired by Marty Shankle, meets bimonthly to spearhead new and existing volunteer opportunities in the Cleveland Jewish and general communities. Get to know committee member Ilana Isakov Katz.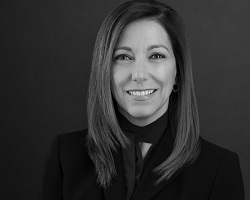 Why is volunteering important to you?
Gemulit Chasidim (bestowing kindness) is a big part of the value system I was raised with and is an integral part of my life.
What has been your favorite JVN experience?
Delivering meals through the JCC Lunch Plus program (now '60 Connect') during the pandemic was an incredibly moving experience. Unable to bring attendees together, the program shifted to ensure that meals were still made available to vulnerable members of our senior community. As important, at times perhaps even more so, we provided a (socially-distanced) human connection to isolated seniors. The experience had a profound impact on me. It reminded me daily of the collective strength of our community — when and where there is a need, we are there.
What is a goal you have as a committee member of JVN?
To promote the many opportunities for individuals or families to get involved and perform meaningful mitzvot in and for our community. Whether seeking ongoing participation or a one-time event, face-to-face or behind the scenes, JVN really has something for everyone.
What is your favorite Shabbat ritual?
Lighting candles. In and of itself, it is a beautiful practice. For me, it is a deeply personal, spiritual ritual. It's the deep breath I take at the end of the week, to reflect on and count my blessings.