11/30/2015
Meet Zack: A Saltzman Youth Panelist
Blogs from the 2015-2016 Saltzman Youth Panel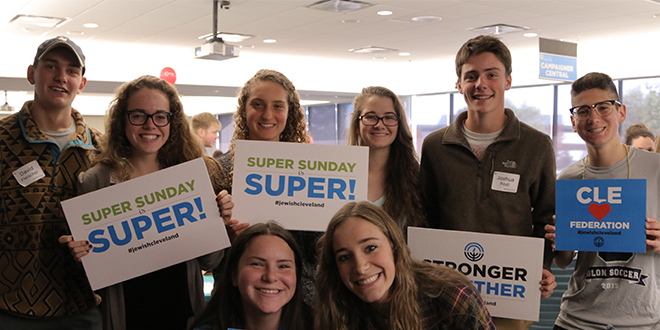 What is the Saltzman Youth Panel experience?
The Saltzman Youth Panel educates Jewish Cleveland high school students like me about philanthropy. Together, this year's cohort of 40 high school juniors and seniors will make decisions about allocating $50,000 to worthy organizations in the Jewish and general communities.
On November 22, we spent the afternoon at the Federation's local partner agency, @Akiva. We learned about RFPs (request for proposals) to prepare us for allocating funds to the various organizations that need our help. We also participated in several group exercises to identify our Jewish values and community needs, and then tied those activities into an allocation of funds exercise.
What does our Saltzman Youth Panel Cohort have in common?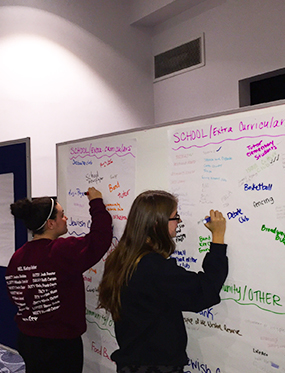 It was clear that we were all heavily involved in activities in our schools, the Jewish community, and in other areas as well. Even as a diverse group from a lot of different backgrounds with various interests, the group was able to come to consensus in that our most important Jewish values are tikkun olam, talmud torah, and tzedakah. We also found our top Jewish community needs to be basic needs, educational initiatives, and providing a safe and healthy environment.
How does the Saltzman Youth Panel decide to allocate money?
After a handful of debates, a huge takeaway of mine was that when it comes time to actually give away this money, it is going to be extremely difficult to get everyone to agree on where it should go. We all have different viewpoints and opinions and it's going to be hard to come to a consensus. I also learned that we can't help everyone. There are so many people out there who need our help but we only can do so much.
Why is this important to us?
We're allocating funds for the Jewish Federation of Cleveland so it's important to us and the Federation that we help the Cleveland area. I keep thinking back to the Federation's campaign video where the main idea was, "if we don't take care of each other, who will?" This applies to Saltzman just as much as any other Federation organization. Our goal as a Jewish community is to look out for one another, and that is the goal of the Saltzman Youth Panel as well.
---
Zack Singer is a junior at Solon High School and a member of Park Synagogue. He is active in Cleveland's Jewish community as a member of Young Judea and a volunteer at Montefiore. In his spare time, Zack enjoys playing soccer. Zack explains that, "It doesn't take much time to brighten someone's day, that's why I think it is the small acts of kindness that often make the biggest differences."
---
Related Items