12/02/2015
Music & Meaning with Local Survivors
A POWerful day! Thank you to the 100 Women's Philanthropy volunteers who joined together for an afternoon of music and meaning with local Holocaust survivors.
Women from across our diverse community toured our partner agency, Maltz Museum's Violins of Hope Exhibit of stringed instruments lovingly restored from the Holocaust and enjoyed a special concert by a Cleveland Institute of Music student, who performed on a restored violin.
The women spent time talking with Cleveland Holocaust survivors from Federation-supported Jewish Family Service Association's (JFSA) Café Europa. Together, they decorated Chanukah cookies and shared the light of the holiday.
Special thanks to our POW! Event Chairs, Penny Greenberger, Lisa Linden, and Stephanie Wieder, our Outreach and Engagement Chairs Fran Doris and Becky Heller, Women's Campaign Chairs Susan Borison and Jennifer Korach, and Women's Philanthropy Chair Nan Cohen. And, thank you to all of our partners and guests.
We are stronger together!
View all the photos from the event on our Jewish Cleveland Facebook Page.
A few moments captured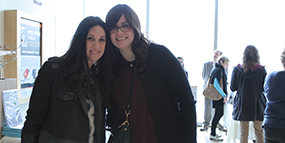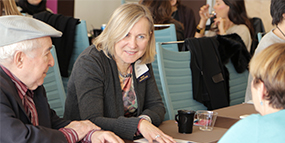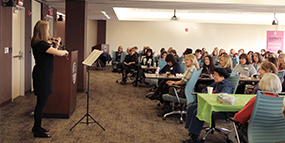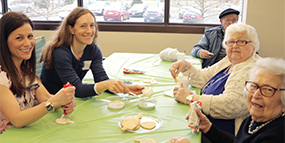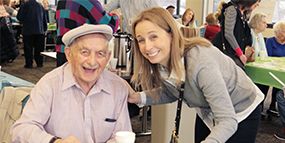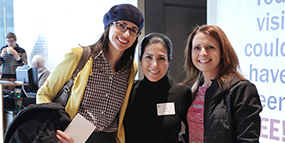 ---
Related Items