09/18/2015
Becky Heller in Her Own Words
My Federation Story: A Q & A with Becky Heller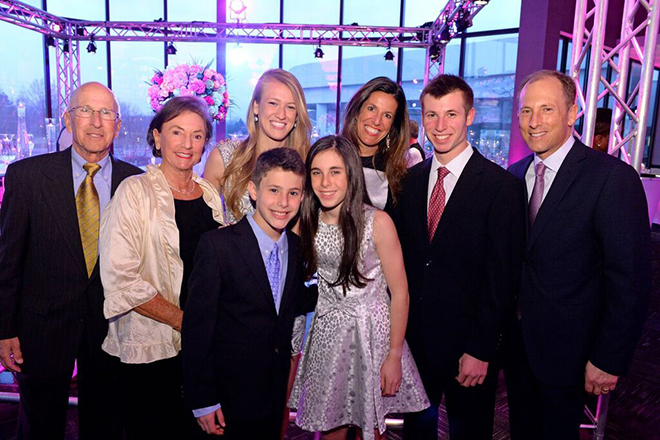 Becky Heller started volunteering for the Jewish Cleveland community when she was just 13 years old. Today, as the incoming recipient of the Ruby Bass Award, a recognition honoring her lifelong commitment and passion for the Federation, and the Jewish community, Becky is a role model for our community's next generations of leaders and Jewish women everywhere.
Here, in her own words, she speaks about why she generously donates her time and money to help our Federation, and our community, thrive.
How did you get involved in the Jewish Cleveland community?
I was born and raised here. I'm a Jewish Clevelander! My passion for our Jewish community started when I was young. I was just 13, and preparing for my Bat Mitzvah, when I volunteered as a candy striper at Menorah Park, a Federation partner agency. I really enjoyed it. And, over time, I became increasingly passionate about community service work. I studied speech language pathology and psychology in college, and returned to Menorah Park and Montefiore, another Federation partner, to do my internships. In my professional life, I was a business analyst in the health care industry. It was rewarding work but something always tugged at my heartstrings to get back into caring for people, and helping the community. Volunteering with the Federation, and raising money to help our Jewish community, has become a big part of my life.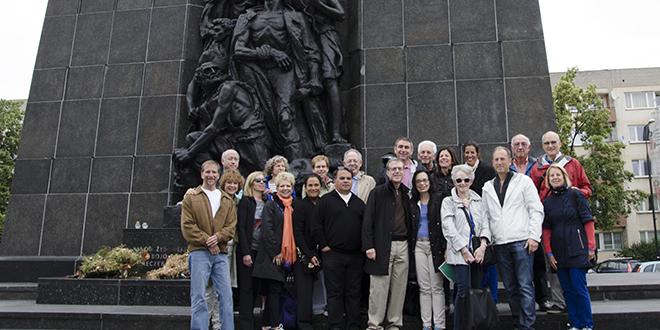 Can you describe a moment when you felt, "This is why I donate to the Federation?"
There are many, but this is the one that stands out for me. I was on one of Federation's overseas missions. We were travelling to Warsaw, Poland, and we were delivering a Torah from Cleveland to a synagogue in Warsaw, a city where there was a rich, vibrant Jewish life before the Holocaust. And, today, we are helping rebuild Jewish life there. This was a powerful moment as it made me realize that every little thing we do helps support our community, not just in Cleveland, but globally as well. (Watch an inspiring video about Clevelanders delivering the Torah to Warsaw now!)
What motivates you to help raise money for our Jewish community?
The needs of our community are so great. There are Jewish people who can't afford basic needs like food, clothing, and shelter. And that's not just here in Cleveland. Around the world there are people who are struggling and it is our role, our responsibility, to help. Every dollar we raise has an impact on somebody's life, and knowing that our dollars make this critical impact is a surreal feeling.
Why is Federation's Women's Philanthropy so dear to you?
One thing I realized during my work is that you need to go where your heart is, and Women's Philanthropy was a natural path for me. Women can make a difference, not only locally but also globally. We have these incredible women in our own community who have shown us how we can balance our personal lives and careers, and also do something meaningful for our Jewish community. This is especially important to me because I have two daughters, and I want them to know that women can do great work no matter what. What we do matters.
What does it mean for you to be a Lion of Judah?
For me, it sets an example for others, for my kids, for the younger generation. It helps them understand that there are needs in our community, and we have a responsibility to step up and help others when we can. When we are in leadership roles and take stances on issues that matter, hopefully others will follow. When people who don't know about the Federation learn about what we do for our local and global community, they want to learn more and join our efforts.
Why did you get your children involved in Federation and community volunteering?
My children are the next generation. I have four kids; 2 girls, 2 boys; it's very important for me that they understand the importance of giving back. If I don't lay the groundwork for them, then who will? My kids have been volunteering at Super Sunday since they were very little and are very involved in the Federation's programs such as the Saltzman Youth Panel and other teen volunteering opportunities. These programs teach them the skills to be a community builder and also help them understand the needs of our community. We need to take care of our community; others aren't going to do this for us.
What word of advice do you have for those who wish to become more involved in the community?
Get educated and learn. Learn about our community, about everything we do; how we are helping little children through summer camps, how we help meet the elderly's basic needs, how we support abused women through education and safe and secure Hebrew shelter homes, how we are helping feed hungry kids and families through our work with the food pantries. Everything. The one really great thing about the Federation is that everyone has a place here, and there's something that will speak to everybody. All you need to do is open your eyes.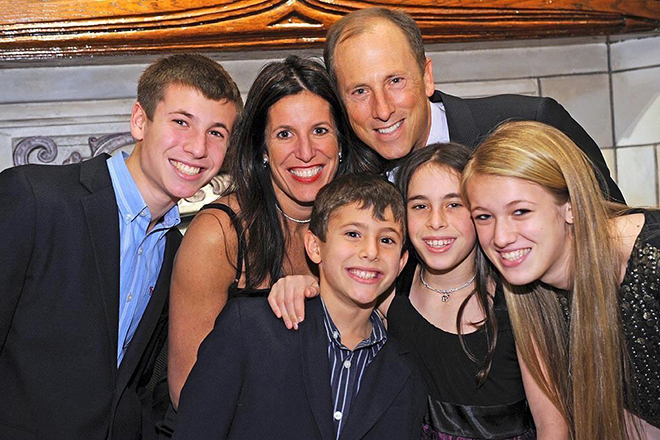 Join Becky and make a gift that makes a difference. Please visit our donation page.
---
Related Items