12/17/2015
Nearly $31M Raised in the 2016 Campaign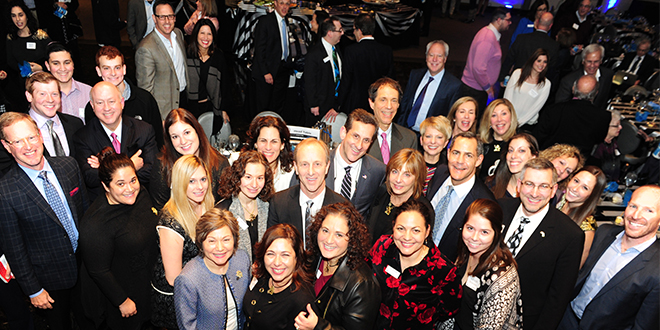 We Did It: Nearly $31 Million Raised in the 2016 Campaign for Jewish Needs!
What a night! Our Campaign Closing Celebration was one of our best yet, thanks to our incredible volunteers and donors who make Jewish Cleveland so special.
TOGETHER, OVER 11,000 COMMUNITY MEMBERS UNITED TO RAISE NEARLY $31 MILLION TO HELP CHANGE AND SAVE LIVES IN CLEVELAND, ISRAEL, AND 70 COUNTRIES AROUND THE GLOBE.
For that, we can thank our leader, Dan Zelman, 2015 & 2016 General Campaign Chair. Watch Dan's tribute video, recognizing how he inspired us to reach new heights.
Our speakers also inspired! Thank you, Kyla Epstein Schneider, Jordan Berkowitz, Nicolle Simonovic, and Larry Mack for sharing personal, powerful stories of why they give and why they volunteer. If you missed it, watch their video clips here.
Mazel Tov, Rachel Weinberg, 2015 recipient of the Amb. Milton A. and Roslyn Z. Wolf Young Campaigner of the Year Award! Rachel is described by Federation Board Chair Reneé Chelm as a "rising star who has a great passion for the Jewish community." Meet Rachel and watch her video now.
Thank you to all of our presenters, guests, campaigners, and incredible community members for a spectacular Campaign! On behalf of the people we help and the community we serve, thank you. When we work together, none of us are alone.
We are #JewishCleveland and we are #StrongerTogetherCLE!
Check out the event photos on our Jewish Cleveland Facebook page.
Special thanks to:General Campaign Chair: Dan Zelman Campaign Vice Chairs: David Adler, Beth Wain Brandon, Grant Dinner, Randall Korach, Steve Marsh, Shari Perlmuter, Enid Rosenberg, Dara Yanowitz, and Neil Waxman Board Chair: Reneé Chelm President: Stephen H. Hoffman
A few moments captured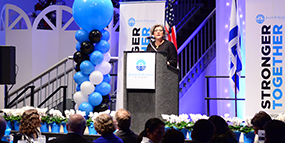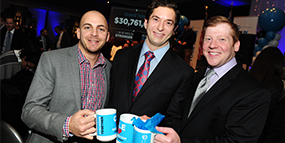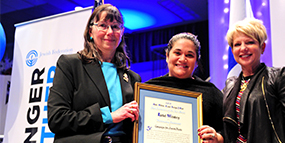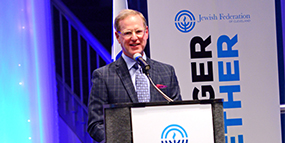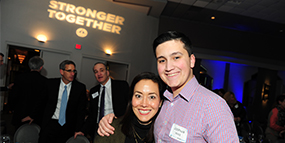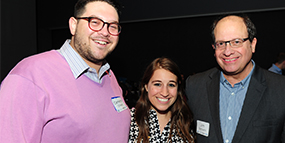 ---
Related Items