10/28/2016
Night to Remember with Dr. Lipstadt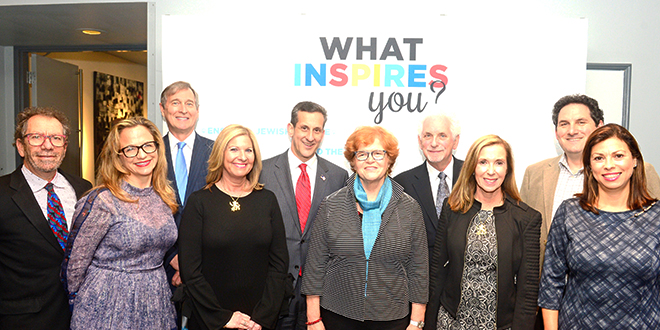 A night to remember! Thank you to the 400+ community members who joined together for "History on Trial," an exclusive evening with acclaimed author and historian, Dr. Deborah E. Lipstadt.
View photos from the event here.
This was a unique opportunity to hear from Dr. Lipstadt, author of History on Trial: My Day in Court with a Holocaust Denier, who was sued for libel by Holocaust denier David Irving. Her riveting story inspired Denial, the featured biopic in theaters now.
Dr. Lipstadt's story reminds us all that there are battles we cannot ignore. "When we see something wrong, we must to do something. As Jews, cannot sit idly by."
Thank you to Event Co-Chairs Suellen and Larry Kadis, Sharon and Jamie Lebovitz, Michal and Steven Soclof, and Anne Marie and Renny Wolfson. And, thank you again to all of our guests for joining us for an inspiring evening.
Special thanks to our corporate sponsor: Benesch
---
Related Items