11/04/2014
Over $1 Million Raised at Super Sunday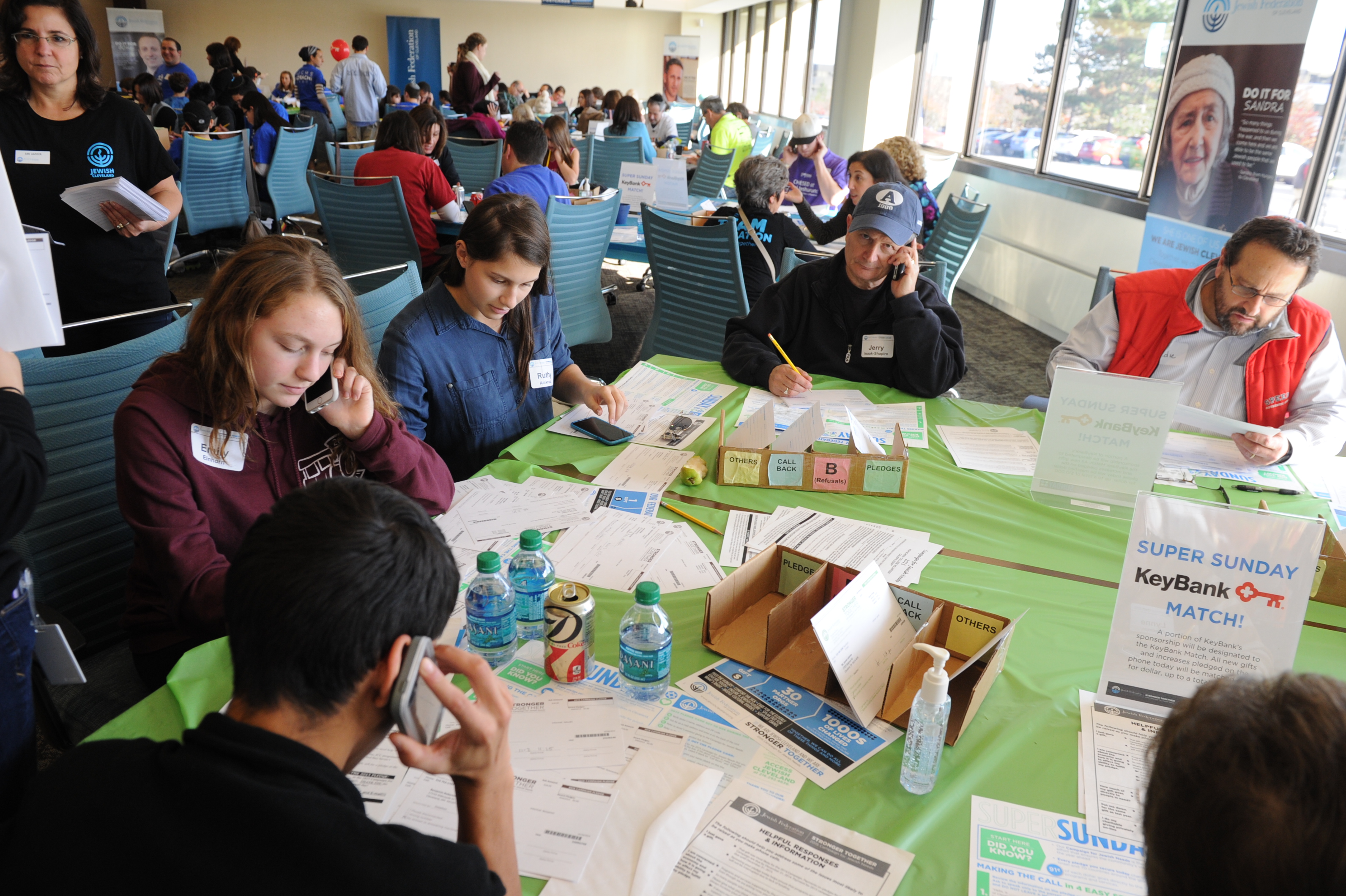 Over $1 million raised in a single day to change the world throughout the year!
Thank you to the 1000+ volunteers and nearly 1,900 donors who collectively raised $1,053,430 at Super Sunday – one of our largest community-wide events of the year.
"Today is a day when we can all come together, connect with each other, and help," said Caroline Sharvit, one of the eight event co-chairs. We are helping save and change lives in Cleveland, Israel, and 70 countries around the globe.
If you missed the chance to donate at Super Sunday, it's not too late. Make a gift that makes a difference by donating online.
Special thanks to all of our Super Sunday Co-Chairs: Courtney & Robert Fishman, Rachel & Joel Heiser, Caroline & Eliav Sharvit, and Allison & Jason Wuliger.
Click here to view the photos of our incredible day!
Thank you to Cleveland.com for posting an article about Super Sunday. Read the article here.
Click here to learn more about the Campaign for Jewish Needs. We are #strongertogetherCLE.