04/19/2019
Passover Message from Erika B. Rudin-Luria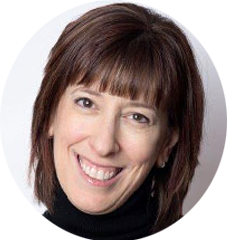 I have always loved Passover. Beyond the food and family, the centerpiece of the seder is magid, the recitation of the story of how we were slaves in Egypt. We – all of us, together. This begins the Exodus, the first large-scale and lengthy (40 years!) community mission to the land of Israel. We tell the story each year to friends and family, with special emphasis on making sure that the next generation understands that they too are an important part of this story – the story of the Jewish family.
Our story has evolved over time. We live in a world with more freedoms than previous generations could ever have imagined. We also are more diverse today, with an ever growing range of backgrounds and traditions. And, despite all this, the central message of the Passover story remains true – our community's story requires all of us together.
What one individual does impacts another – and what we do together far exceeds the ability of any one of us. In the story that we are writing together, Jewish teenagers from Belarus have the opportunity to become friends with Jewish Cleveland teenagers at Camp Szarvas; elderly Jews in St. Petersburg receive needed food and medicine; youth at-risk in Cleveland and Israel are supported and nurtured; Holocaust Survivors in Cleveland and overseas are cared for with dignity; families in Jewish Cleveland facing food insecurity, homelessness or poverty receive needed assistance; there is an abundance of Jewish education options for our children and grandchildren between day schools, synagogues, camp and Israel experiences… and there is so much more yet to do.
We live in a community that cares deeply about helping others and preparing for its future – by building future leadership AND keeping Jewish Cleveland safe and welcoming. Each of you remain an essential part of our story and I invite you to join me in helping to write our next chapter together.
Chag Sameach – Happy Passover.
---
Related Items