11/10/2017
Rivlin, Netanyahu to headline JFNA GA in LA
Article reprinted with permission from Cleveland Jewish News.
By Amanda Koehn
Cleveland and Columbus-area Jewish leaders will attend the Jewish Federations of North America's annual General Assembly conference, which this year will feature Israeli President Reuven Rivlin's first major talk outside of Israel, Nov. 12-14 in Los Angeles.
The 86th annual gathering of Jewish communal leaders will be held at the downtown JW Marriott. The GA was held in the Washington, D.C., area the last three years.
Attendees will hear speakers, participate in panels, network and discuss the most pressing issues of concern for North American Jewish communities during the conference.
Rivlin is scheduled to speak during the session from 4:45 to 6:15 p.m. Nov. 13 when he will discuss the North American-Israeli relationship, among other issues. Israeli Prime Minister Benjamin Netanyahu will speak via satellite from Israel during the conference's final day, Nov. 14.
Other key speakers include Los Angeles Mayor Eric Garcetti; Rabbi Naomi Levy, founder and leader of Nashuva in Los Angeles; Rabbi David Wolpe, senior rabbi at Sinai Temple in Los Angeles; Mark Oppenheimer, host of Tablet Magazine's "Unorthodox" podcast; and Yavilah McCoy, CEO of VISIONS Inc., an international diversity consulting group based in Boston.
Orange resident Michelle Hirsch, co-chair of the JFNA's National Young Leadership Cabinet, will attend and speak at the conference. She said the conversations that take place there provide insight into other Jewish communities, and the future of her own.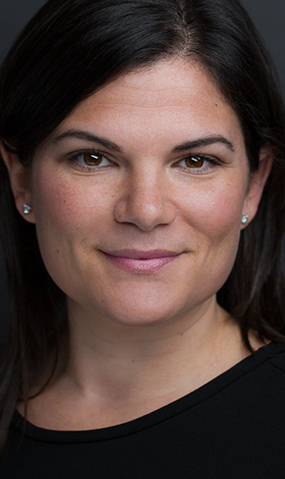 "I think it's important for Jews to understand what happens outside of the Cleveland bubble," she said. "There are so many communities that share similar challenges, which we can learn from and bring back. At the same time, Cleveland's Jewish community is so impressive, the GA is an extraordinary opportunity to share our experiences to help others."
Hirsch will take the spotlight at a talk "Spotlight: Houston" on Nov. 12, where she will discuss how the federation network and National Young Leadership Cabinet came together to collect supplies and organize on-the-ground volunteers following Hurricane Harvey.
The Jewish Federation of Columbus also will have a presence at the GA, as well as the New Albany-based The Wexner Foundation, Columbus Jewish Day School in New Albany and The Ohio State University Hillel in Columbus.
Moreover, Columbus Jewish Day School Head of School Rabbi Tali Zelkowicz will be a panel speaker on "Today's day school is not your grandfather's Cadillac: What does education excellence look like in a 21st century Jewish day school?"
Audrey Tuckerman, chair of the board of trustees at the Jewish Federation of Columbus, who will attend the conference, said the GA is important for networking with other Jewish leaders and for sharing best practices of various communities. Moreover, she also said she hopes to bring back experiences from the conference that "re-engage, refresh and energize" the Columbus community.
"Many of our incredibly dedicated lay leaders, who share a unique understanding of our greater Columbus Jewish community and its history, have been focused on how to think differently about philanthropy and engagement," Tuckerman said in an email. "As we stand at a crossroads in our community, we are excited for the opportunity to share best practices from communities across North America."
For Hirsch, this GA also means branching out. She said for the first time, the National Young Leadership Cabinet will host a Shabbaton in the days leading up to the GA, where about 100 young leaders will engage on issues of particular relevance to younger generations, like how technology can play a role in federation engagement and generational differences in approaches to donating to charity.
"It's not our grandparents' Federation anymore, and the issues that Jews are facing now versus 40 years ago are very different," said Hirsch, a member of B'nai Jeshurun Congregation in Pepper Pike.
To see the complete GA schedule, visit generalassembly.org/program.
Jewish Federations of North America 2017 General Assembly Cleveland and Columbus highlights
Michelle Hirsch, co-chair of the National Young Leadership Cabinet and an Orange resident, will speak in a session "Spotlight: Houston" at 5 p.m. Nov. 12.
Hedy Milgrom, senior vice president and chief development officer of the Jewish Federation of Cleveland will speak at the session, "Opening Doors: Deploying Donors, Board Members and Professional Advisors to Source Endowment Gifts," at 2 p.m. Nov. 13.
Rabbi Tali Zelkowicz, head of school at Columbus Jewish Day School, will present in a national day school symposium, in a panel "Today's day school is not your grandfather's Cadillac: What does education excellence look like in a 21st century Jewish day school?" beginning at 12:30 p.m. Nov. 14
---
Related Items