01/10/2018
Saltzman Youth Panel Blog: The Importance of Balance
Blogs from the 2017-2018 Saltzman Youth Panel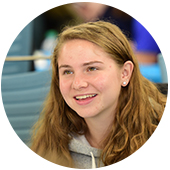 Allison Cohen, a member of the 2017-18 Saltzman Youth Panel cohort, shares a reflection from their recent session:
The Saltzman Youth Panel educates Jewish Cleveland high school students like me about philanthropy. Together, this year's cohort of 40 high school juniors and seniors will make decisions about allocating $42,500 to worthy organizations in the Jewish and general communities.
In our third session of the Saltzman Youth Panel, we began the transition from setting up the Jewish values and group dynamics to inform the work ahead to learning about the agencies who will be applying for funding. Listening to each other speak about our allotted agencies, we began to familiarize ourselves with the places we will be choosing from and recognize the wide scope of impact our decisions will have on the community. From schools and nursing homes to crisis shelters and teen outreach programs, there are countless agencies hoping to gain support from the Saltzman Youth Panel, and we will have to make many challenging and deliberate decisions as to how we feel is the best and most accommodating way to allocate our funds.
Through an exercise called "Lay it on the Line," we tested our values as a team and individuals. By stepping to different sides of the room as to answer yes or no to the questions asked, we shared our personal beliefs on fairness and began to dive into discussions on what types of agencies we should allocate our dollars to. My greatest takeaway from this session was the importance of balance on the Saltzman Youth Panel. Not just balance of panelists from different backgrounds within Cleveland, but balance between big and small, old and new, depth and breadth, and so many other aspects when looking for the best way to positively impact the community.
While some programs may have a greater immediate impact, another may have a greater impact for the future. Some may be over a century old and quite revered while others are just at the brim of forming and hoping for us to supply them with the necessary funds to begin. Clearly, we should not choose groups all fitting one of these examples, rather having a balance will give us a plan to use our funds to help Cleveland's Jewish and general community in the best way possible.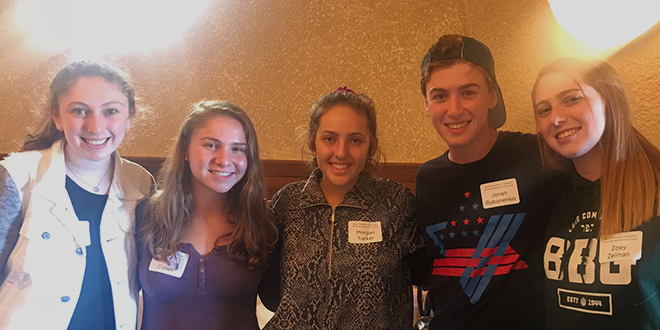 ---
Allison Cohen is a senior at Hawken School. She is a Bat Mitzvah tutor and substitute cantor at B'nai Jeshurun Congregation and an alumna of Israel.Cleveland.Next (icnext), @akiva, and the Szarvas fellowship. Allison is a dancer and dance instructor at Ballet Jeunesse, a varsity soccer player, and a member of the Hawken Integrity Council.
---
Related Items