11/30/2016
Share Why You Care
This year, we asked people in our community what they care about. They shared why they love our local partner agencies.
Meet Yael Cik, Co-President of Parent Council at Fuchs Mizrachi School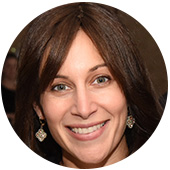 I feel a great sense of pride in being able to send my children to Fuchs Mizrachi School. The school was founded in 1983 by a group of incredibly passionate and dedicated parents - pioneers in their own right! Among those founders were my in-laws, Barry and Regina Cik. I am indebted to them for the momentum they set in place to help build the amazing FMS community that exists today.
Volunteering at Fuchs Mizrachi School is my way of paying tribute to those that came before me, and my way of giving my children and future generations the gift of a strong, vibrant, and dedicated community to grow and flourish in. Volunteering has strengthened my leadership skills, challenged my creativity, and has given me countless ways to forge friendships and connect with the community. Whether through my experience as a volunteer for an event or as the co-president of the Parent Council, the reward has always been the satisfaction that I was part of something exceptional and meaningful.
Meet Alex Fleksher, Volunteer at Hebrew Academy of Cleveland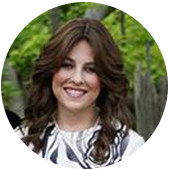 In the Cleveland Orthodox community, there is a joke that you move to Cleveland either to join a kollel (a full-time Torah learning institute) or for residency. We came for the latter. My husband joined the University Hospitals Internal Medicine residency program in 2012 and three years later, we decided to stay in Cleveland for one primary reason: The Hebrew Academy of Cleveland. Our kids were happy. We were happy. What else is there?
We care about the Hebrew Academy and give our time to volunteer because building community is what we do as Jews. We take pride in the way our school builds bridges from its illustrious past to its forward-thinking present, and that's something we, as parents, feel privileged to be a part of.
The Hebrew Academy is more than just a school. It is an institution that continues a legacy started in 1943. It built up a community then, from the ashes of the Holocaust, in Cleveland, Ohio, and it builds a community now – a beautiful and vibrant community of children, parents, teachers, and administrators who are committed to living up to the founding goals of the Hebrew Academy.
Meet Joshua Tillinger, Student Volunteer at Cleveland Hillel
Cleveland Hillel provides a warm and inviting space to spend time with friends and the Jewish community through its activities and Shabbat dinners. It fosters leadership skills through the Hillel Student Board and inspires students to create and implement Jewish learning activities that have flourished with success in uniting the community. The Jewish community at Case Western Reserve University is very diverse, and Cleveland Hillel does an amazing job at unifying everyone from different backgrounds. I cherish the friendships made during my time at Hillel, and am grateful for Shabbat dinners, community service volunteer work, and the weekly ping-pong matches. Cleveland Hillel's beautiful and comfortable facility space has become my regular study and hangout spot.
Meet Shelly Hartman, Volunteer at Maltz Museum of Jewish Heritage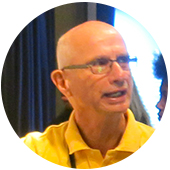 I am involved in many volunteer activities and look for experiences that will be meaningful to me and others. The Maltz Museum's mission to discuss diversity and tolerance within and outside of the Jewish community allows me to interact with and tell stories about important historical and current issues to people of every age, gender, ethnicity, and race. It fulfills my desire to be an inclusive element in a society that is in need of healing. I'm so lucky to be a part of such an important mission.
Meet Faye Diamond, 2016 Gertrude Himmel Volunteer of the Year at Menorah Park Center for Senior Living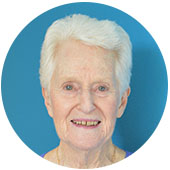 When my mother lived at Menorah Park Center for Senior Living, I saw the wonderful care she received and everything the volunteers did for the residents. The time I spent with her has remained with me all my life. After my mother died, I continued to spend time each week at Menorah Park.
I feel a close bond with the men and women who comforted my mom and I'm so glad to be able to give back. I enjoy doing whatever I can for them – even if it's just showing a smile or giving them a hug. I volunteer at Pearl's Place Snack Shop and at Oneg Shabbat, helping to set up and assist the residents after services. I enjoy being around the people there. The opportunity to volunteer at Menorah Park has been an outstanding experience for me. It is such a pleasure to see the residents and their families enjoying time together just like I used to do.
Meet Brian Adelson, Volunteer at Montefiore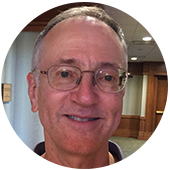 Nine years ago, my daughter, Lucy, a 7th grader, told me she wanted to volunteer. I suggested Montefiore; we decided to make it a nice father/daughter activity and volunteer together in order to make the residents' lives just a little happier. This soon became a true family affair as my son, Ben, and daughter, Isabel, decided to join us in our volunteer efforts; it continued throughout their high school years.
Volunteering with my children created many rewarding positive memories; we got to experience aspects of life that we could not have experienced anywhere else and we loved sharing those experiences with the residents, the community and the staff. We continue to volunteer at Montefiore; it has been enriching on so many levels for our entire family.
Meet Angie & Chad Zimmerman, Parents at Gross Schechter Day School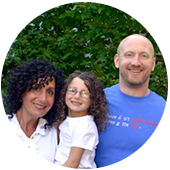 We aren't the typical Jewish family. Angie was raised Catholic and converted prior to our marriage. I grew up in Mayfield where there wasn't a particularly large or involved Jewish community.
We started at Gross Schechter Day School believing it would be a great place for our daughter to develop a solid foundation in both traditional subjects and Jewish education. We were pleasantly surprised when we found Gross Schechter was a terrific place for us well. The families are amazing, kind and caring. There's a sense of community that's contagious and it pulled us right in. Gross Schechter has been our first real experience with an engaged Jewish community outside of our own family and we love it!
We volunteer because we believe in the amazing education Gross Schechter Day School provides to its students. We want to help the school continue to thrive and educate more young minds. But also because of the community it has built and the joy we feel being a part of that community. We want more families to experience this sense of community, as it's been so meaningful to us.
Meet George Robicsek, Volunteer with Lunch Plus at Mandel JCC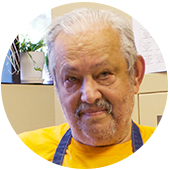 I have a passion for my beloved Cleveland Indians, playing bingo and volunteering.
Life wasn't always so easy for me, though; both of my parents were put through the horrors of living in multiple concentration camps. After surviving the Holocaust, they moved from place to place in Europe. I grew up in Romania and Italy and eventually made it to the United States when I was 20. I witnessed firsthand the way the community rose to support us.
A few years ago, I knew it was my turn to support others in need. I offered to volunteer with the Lunch Plus program at the Mandel JCC. It's nice to find a place as warm and caring, whether it's serving meals or just helping out with a bingo game. It feels so good to give back because the Lunch Plus program serves more than just lunch – it's a lifeline to nourishment, friendship, and independence. I know how important the program is to other seniors in our community and I know how important it is to me.
Meet Sharon Rosenbaum, Advisory Committee Chair at @akiva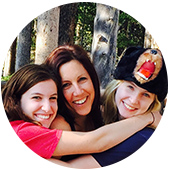 My involvement with @akiva started with my kids. After they graduated Gross Schechter Day School and went on to Laurel School, I needed to find a place that would further their Jewish involvement and provide a social life with other Jewish teens. @akiva was the place for this. It was also, to my delight, a place that fostered an incredibly strong connection to Israel, trained them to be Jewish leaders and prepared them well for the challenges Jewish students face at college. I became Chair of the @akiva Advisory Committee because I strongly believe in the mission. I like being involved because I have a great partnership with the professional staff and enjoy the constant innovation and energy that drives the organization.
Meet Rob Wolff, Board Chair at Bellefaire Jewish Children's Bureau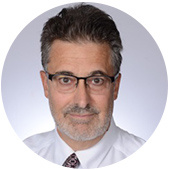 As the current Board Chair, I marvel at the number of lives the extraordinary staff at Bellefaire Jewish Children's Bureau is able to improve every day. It is the gold standard for children and families in need of compassionate intervention. I volunteer at Bellefaire because this is our tikkun olam (repairing the world). Bellefaire is the safety net for our community's youth and I am honored by my affiliation and humbled by our work of providing services for children with psychiatric and behavioral challenges, including in-school counseling, outpatient services, and residential treatment. I am truly honored to give of my time at Bellefaire because they are on the vanguard of educating such amazing children. This is our community and I look forward to continued excellence and innovation in helping our children and their families.
Check back often for more "Share Why You Care" reflections from our local partner agencies. Donate now.
---
Related Items